March 18, 2021
6:30 PM - Graduate Gateway Marketing Club

This webinar is part of our Graduate Gateway Marketing Club series of events.
In this session we'll look at how to translate data into insight, how to ensure that this insight is actionable and how we can utilise insight in our marketing strategies.
Speaker:- Abigail Dixon
Abigail is Founder and Director of award-winning strategy and capability consultancy Labyrinth Marketing. She is also podcast host and author of 'The Whole Marketer' (published in April 2021). She has over 20 years' experience in developing and implementing long-term strategic plans for many household brands across multiple markets and sectors.
Her approach is to empower marketers to deliver an insight-based strategic planning process with their organisation and cross-functional teams to deliver in-market success. Abigail will share her own best practice experiences to help you harness the commercial benefits of customer insight.
This is the third of four CIM Graduate Gateway Marketing Club online events planned for this academic year.
What is the CIM Graduate Gateway Marketing Club?
For the past three years leading universities across the south of the UK have collaborated with the CIM to run a programme of on campus practitioner led events for marketing students and marketers alike. This year we will be running UK-wide Marketing Club events online.
The webinar will last about an hour and is inclusive of a live Q&A session after the presentation.
To register for this webinar please click here or on the image at the top of the page.
This event has now passed
BOOK NOW - click the image below to register for the webinar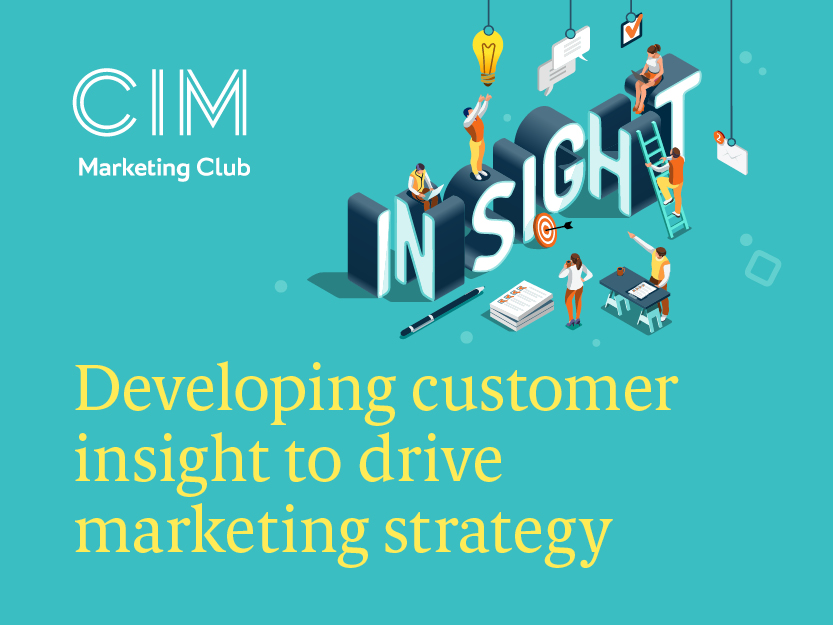 Add to calendar

Sector: Non-specific
Region: Non-Regional
Speakers: Abigail Dixon
This event is free
Tweet