April 21, 2021
6:30 PM - Graduate Gateway Marketing Club

This webinar is part of our Graduate Gateway Marketing Club series of events.
Articulate your value, develop your brand story, and shine!
How do we communicate our worth in the workplace? How do we convey the important work we do and achieve the recognition we deserve?
This session shares valuable tools and mindset shifts to help you move ahead with confidence, shoring up your foundations with the understanding that you're putting your best foot forward and presenting yourself as a person of influence and value.
Learning objectives:
• Use your personal and work values to ensure you're communicating your best self
• Tell your brand story in a way that's powerful, valuable, and inspiring
• Understand the impact you have on others and develop the gravitas you need to be taken seriously
• Learn to read the personalities of your colleagues and increase your powers of persuasion
Speaker:- Shola Kaye
Shola is a communication consultant, the author of two books, and an award-winning speaker. Her keynote and masterclass topics include communication – particularly for high-pressure situations, inclusive leadership, and workplace empathy. She also speaks about how to create a more inclusive environment for introverts, especially within the technical/data/STEM workspace.
She has a degree in Natural Sciences from Cambridge University and spent a number of years working in the United States. Her writing has appeared in industry publications such as Management Today and HR Zone and she has been featured in Marie Claire, Harper's Bazaar and on the BBC. Clients include Deloitte, American Express and The United Nations.
This is the final CIM Graduate Gateway Marketing Club online event planned for this academic year.
What is the CIM Graduate Gateway Marketing Club?
For the past three years leading universities across the south of the UK have collaborated with the CIM to run a programme of on campus practitioner led events for marketing students and marketers alike. This year we will be running UK-wide Marketing Club events online.
The webinar will last about an hour and is inclusive of a live Q&A session after the presentation.
To register for this webinar please click here or on the image at the top of the page
.
This event has now passed
BOOK NOW - click the image below to register for the webinar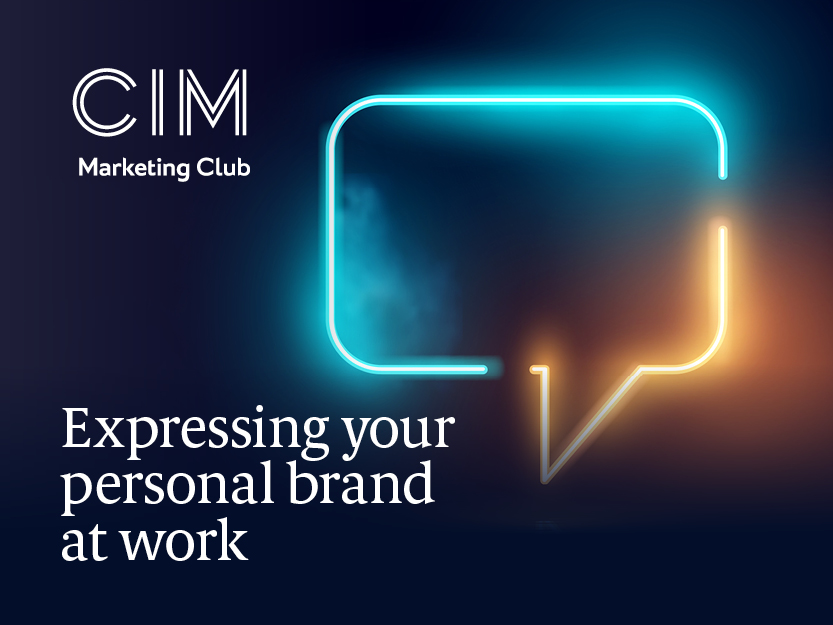 Add to calendar

Sector: Non-specific
Region: Non-Regional
Speakers: Shola Kaye
This event is free
Tweet