May 05, 2021
12:30 PM - Graduate Gateway Marketing Club

This webinar is part of our Graduate Gateway Marketing Club series of events.
A career in marketing can take many forms, with each requiring a unique approach and set of skills to be successful. The approach and skills required evolve and shift as the social, political, financial, and technological landscape develops. This constant desire for change – whether by choice or to remain relevant – is equally exciting and challenging. Whether you are studying at university or have had your first taste of working in a marketing role, it is vital to understand what employers expect from their workforce so you can meet those demands.
With contributions from expert marketeers from a range of industries, this online session will provide you with professional and personal insights to various marketing roles. You will hear first-hand what is required to be successful, the journeys they have taken and useful tips and insights that can help to guide your professional journey.
Gain the confidence required to land the role you really aspire to do or work for the organisation you admire. Learn useful tips on how to stand out from the competition. Understand the importance of making yourself the best brand you can be. Find out what skills and competencies will boost your employability. Participate in the live Q&A where you can ask the experts questions to help you progress to the next stage in your career, whether that be as you graduate from university or to move from one job to the next.
The session will cover:
• My career in marketing/marketing career options
• Stand out from the crowd
• What do you know about marketing/brands/employers?
• How CIM qualifications helped me to succeed
• Live Q&A with our panel of speakers
Speakers: Helen Hepworth & Vicky Smith
Helen Hepworth is Founder of Collective Stories. She is a strategic storyteller, just not in the 'Once upon a time' sense. In 2019, after a grand career adventure working with multinational FMCG suppliers and some of the largest retailers in the world Helen founded Collective Stories, an FMCG category management consultancy.
Using her talents with insight, creative storytelling and commercial skills Helen built Collective Stories from the ground up to help FMCG suppliers craft the right story to achieve and maintain listings in UK retailers. First to admit it, Helen rejects blandness and loves an impactful strategic story delivered in the most creative way possible.
Helen is an active regional board member and fellow of CIM having completed her CIM postgraduate diploma in 2003.
Vicky Smith is co-Founder and Director at Atalante Marketing, a strategic marketing consultancy that specialises in helping start-ups and SMEs with their brand strategy. She has spent the last 20 years working across big and small brands including Lurpak, Anchor and Cravendale, Lactofree and Ainsley Harriot Foods. She has also worked with industry bodies such as the Organic Trade Board and Dairy UK to develop industry wide campaigns.
What is the CIM Graduate Gateway Marketing Club?
For the past three years leading universities across the south of the UK have collaborated with the CIM to run a programme of on campus practitioner led events for marketing students and marketers alike. This year we will be running UK-wide Marketing Club events online.
To register for this webinar please click here or on the image at the top of the page.
This event has now passed
BOOK NOW - click the image below to register for the webinar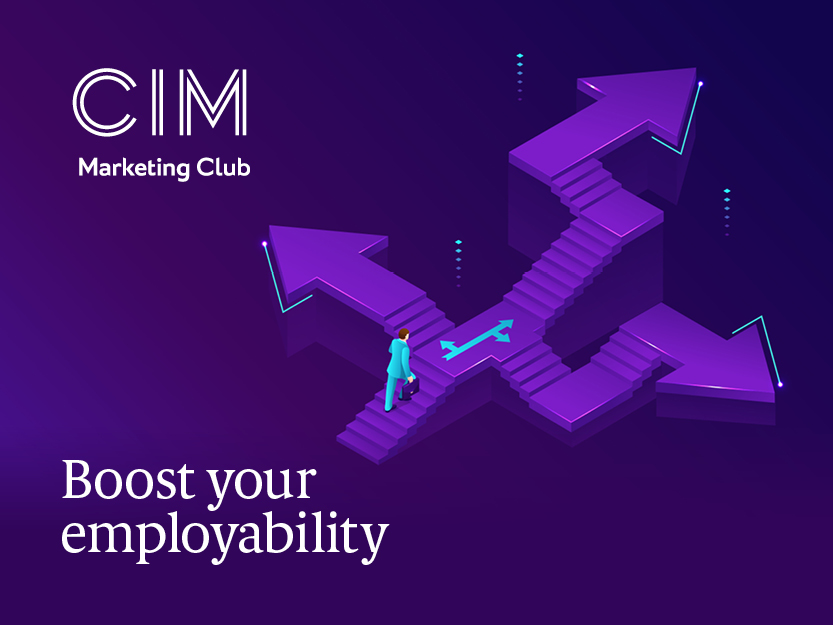 Add to calendar

Sector: Non-specific
Region: Non-Regional
Speakers: Helen Hepworth & Vicky Smith
This event is free
Tweet