June 10, 2021
1:00 PM - Webinar Express

Concerns about privacy have always weighed on the digital marketing industry but all of a sudden, it's getting very real.
In this session, Croud's Director of Data Solutions, Kevin Joyner, will discuss data privacy in the post-third-party cookie world, and give a clear, accessible analysis of what this means for marketers, whilst offering a vision for how to adapt.
Speaker:- Kevin Joyner, Director of Data Solutions at Croud
Kevin leads data solutions at Croud, a global full-service digital agency, with a performance marketing heritage. As Director of Data Solutions, Kevin oversees work to implement customer data and machine learning solutions, for clients and for Croud's own R&D. He joined the agency in 2015, after working in analytics at the BBC, Corke Wallis, Harvest Digital and Millward Brown.
Since joining Croud, Kevin has worked on many award-winning projects for the business, winning 'Most Effective Use of Data for Creativity' at The Drum Digital Advertising Awards 2020.
The webinar is kindly hosted by CIM South East and lasts approximately 45 minutes inclusive of a Q&A session after the presentation.
To register for this webinar please click
here
or on the image at the top of the page.
This event has now passed
BOOK NOW - click the image below to register for the webinar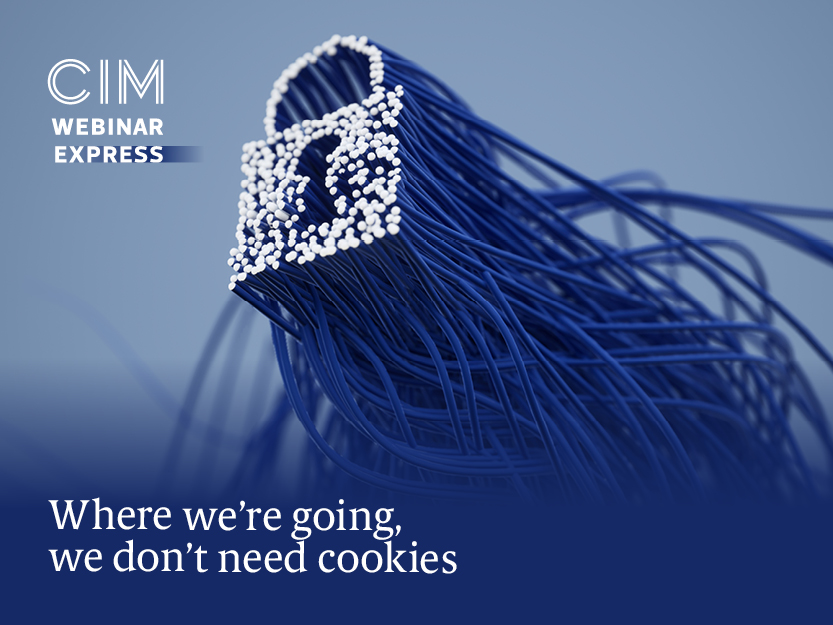 Add to calendar

Sector: Non-specific
Region: South-East
Speakers: Kevin Joyner
This event is free
Tweet