June 30, 2021
1:00 PM - Webinar Express

The last 12 months has reinforced the absolute necessity, whether you're a small business or a large corporation, of carefully considered messaging and the importance of developing communications that take account of public sentiment. In 2020 Visit Wales published its five year plan, at the heart of which is 'growing tourism for the good of Wales' - an aim that has never had more resonance in the minds of not only consumers and businesses, but also residents.
Lucy von Weber, Head of Marketing at Visit Wales, will run through the changing nature of marcomms approaches over the last 12 months and use examples to show how flexibility and adaptation, linked to an emotional connection with potential visitors, has been at the heart of Visit Wales' work, while staying true to the Cymru Wales brand. All activity has been driven by market intelligence and reinforced by stakeholder engagement to make sure that from the smallest business to the largest organisation, there has been an opportunity to be part of the Cymru Wales approach.
The Cymru Wales brand has five objectives, one of which is to 'do good things'. The session will show how Visit Wales has tried to do that over the last year.
The session will include references to:-
• Market intelligence
• Brand values
• Scenario planning
• Stakeholder engagement
• Content choices and delivery channels
The webinar is kindly hosted by CIM Wales and lasts approximately 45 minutes inclusive of a Q&A session after the presentation.
To register for this webinar please click
here
or on the image at the top of the page.
This event has now passed
BOOK NOW - click the image below to register for the webinar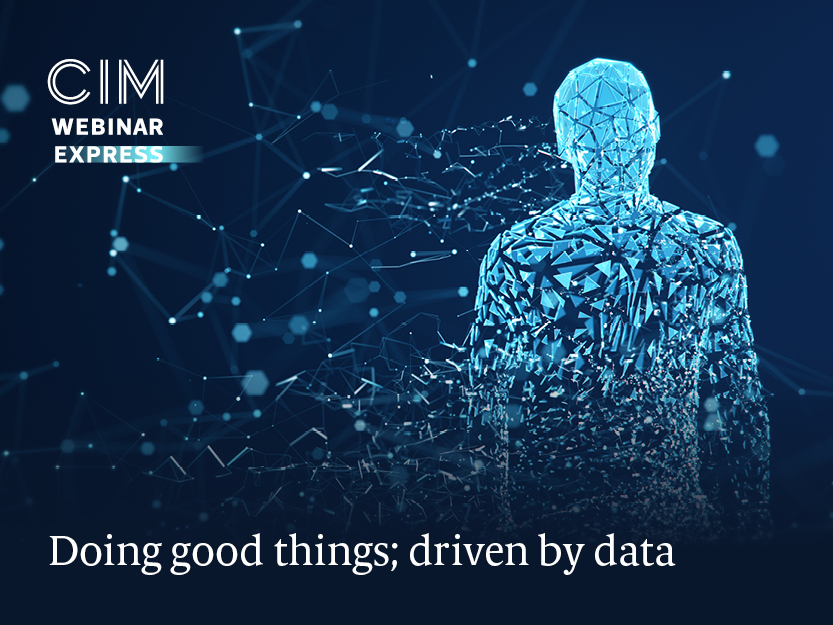 Add to calendar

Sector: Travel
Region: Wales
Speakers: Lucy von Weber
This event is free
Tweet