October 12, 2021
6:30 PM - Marketing Club

In this highly practical session, award-winning author and speaker Daniel Rowles, will guide you through the latest trends in digital marketing. The session will cover topics like influencer marketing, latest trends in podcasting and video as well the latest developments in social media.
You'll leave with tools and techniques you can take away and use straight away, and every attendee will be provided with the latest Digital Marketing Toolkit, a guide to the best free digital marketing tools.
The session will cover the following:-
•
Digital marketing in perspective
•
Latest changes in Google and search
•
The changing role of online content
•
Social media latest tools and trends
•
The Digital Marketing Toolkit download
Speaker:- Daniel Rowles
Daniel is a Programme Director for Imperial College Business School, a Fellow of the Chartered Institute of Marketing, CEO of TargetInternet.com and founding director of the Digital Leadership Programme.
He is also the voice of the Digital Marketing Podcast, a worldwide top-ten business podcast, and an award-winning author for publisher Kogan Page (Mobile Marketing, Digital Branding, Building Digital Culture, Podcast Marketing Strategy) who's books have been translated into 12 languages.
Daniel has helped organisations of all types to use digital effectively, working with a wide range of businesses, from start-ups through to global clients like the BBC, Sony, Google, Tesco, Vodafone, Mercedes, Barclays and many more.
The webinar will last about an hour and is inclusive of a live Q&A after the presentation.
This is is the first of a number of CIM Marketing Club webinars planned for this academic year.
To register for this webinar please click here or on the image at the top of the page
.
What is the CIM Marketing Club?
The CIM Marketing Club has been created to help university students get the most from their CIM Accredited Degree and prepare them for a career in marketing. To complement students' academic studies, the CIM Marketing Club runs a series of webinars designed to share the latest thinking, trends and techniques in real-world marketing delivered by expert practitioners.
If you have any questions regarding the event please use the contact details provided.
BOOK NOW - click the image below to register for the webinar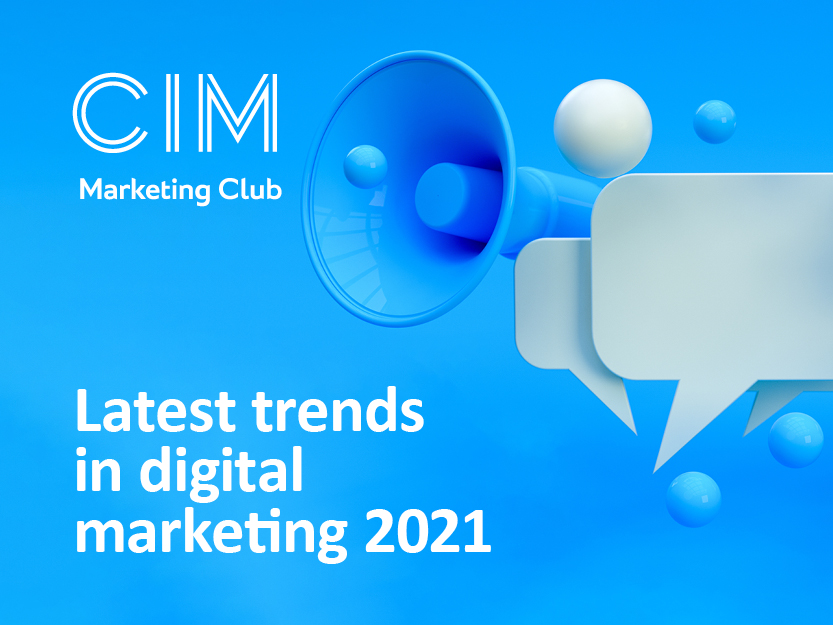 Add to calendar

Sector: Non-specific
Region: Non-Regional
Speakers: Daniel Rowles
This event is free
Tweet