November 17, 2021
6:30 PM - Marketing Club

Binge marketing is all about applying the techniques and tactics the creators of films and series use to tell their story and build their audiences. And that is exactly what marketers need: better stories and growing audiences. Carlijn Postma has marketers and entrepreneurs look at their own organisation as if it were an amazing Netflix or television series. She utilises the same principles that are used in Hollywood to help organisations build their audience. This phenomenon, binge marketing, is becoming increasingly popular.
Carlijn will show you what marketers can learn from the creators of films and series. What techniques and tactics are they using to create consistent and compelling stories? How do they attract and retain an audience? How can marketers use that to their benefit?
The session will cover:-
How to translate your brand story into the scenario of a great television series where every piece of content is an episode of that same series
Understand and work with the difference between a target group and an audience
An introduction to the audience journey: What content is relevant to your audience at what point in its journey
How you'll be inspired by everything marketers can learn from the creators of films and series
Speaker:- Carlijn Postma
Carlijn lives and breathes content marketing. "Refreshing" and "practical" are commonly heard reactions to Carlijn's approach to content marketing. She shares this unique approach as a speaker and in her books. She founded The Post, a leading agency in content marketing and is now on her way to explain binge marketing to the world: "Start creating evergreens and stop wasting time on single-used, disposable content".
The work she does in the world of content marketing is not going unnoticed. Carlijn Postma is an often-requested speaker at international events. In 2017, she was chosen as the Dutch Content Marketing Woman of the Year. In 2014, she ranked 27th on the international list of the two hundred most influential people in the field of content marketing.
The webinar will last about an hour and is inclusive of a live Q&A after the presentation.
This is the second of our CIM Marketing Club webinars planned for this academic year.
To register for this webinar please click
here
or on the image at the top of the page
.
What is the CIM Marketing Club?
The CIM Marketing Club has been created to help university students get the most from their CIM Accredited Degree and prepare them for a career in marketing. To complement students' academic studies, the CIM Marketing Club runs a series of webinars designed to share the latest thinking, trends and techniques in real-world marketing delivered by expert practitioners.
If you have any questions regarding the event please use the contact details provided.
BOOK NOW - click the image below to register for the webinar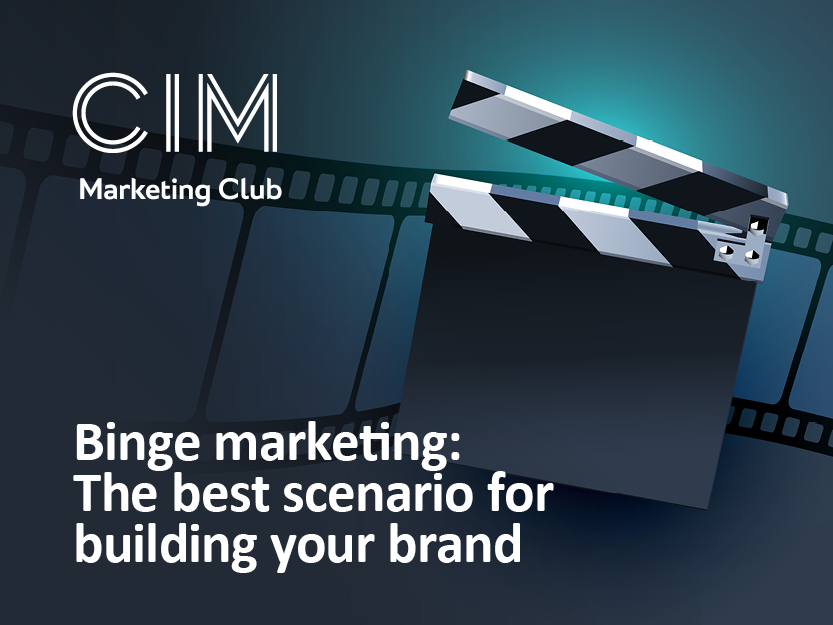 Add to calendar

Sector: Non-specific
Region: Non-Regional
Speakers: Carlijn Postma
This event is free
Tweet