February 02, 2022
12:00 PM - Online Conference

The CIM Digital Marketing Conference is back - now with a different format with a global reach.
This is the second day of our two-day virtual event hosted by the CIM East of England Group - day one is on 01 February. We'll be online for two hours from midday to see and hear our presenters, and to answer your questions too. We've brought together a special selection of some of our most popular speakers - ready and willing to share their knowledge with an even wider audience.
Day two – Wednesday 02 February 2022
Daniel Rowles - CEO of TargetInternet.com, and a Programme Director for Imperial College Business School, will guide you through the latest trends in digital marketing, covering topics such as influencer marketing, the latest trends in podcasting and video, as well as social media. You'll also be able to download the Target Internet Digital Marketing toolkit, an online guide to the best free digital marketing tools.
Ann Stanley - Founder & Managing Director, Anicca Digital, and renowned expert on search engine marketing, will discuss all that's new and important in the field.
*Our speakers on day one are Hannah Bewley, Internet Advertising Bureau (IAB) who will reveal findings from the Real Living research and Katie Hart, Director of Katie Hart Ltd, who'll discuss the fascinating topic of neuromarketing.*
The webinar is kindly hosted by the CIM East of England Group and lasts approximately two hours inclusive of a live Q&A session after the presentations.
You can attend either or both days of the CIM Digital Marketing Conference, but you will need to book each day separately. To register for day two of the conference please click here or on the image at the top of the page
.
If you have any questions regarding the event please use the contact details provided.
BOOK NOW - click the image below to register for the webinar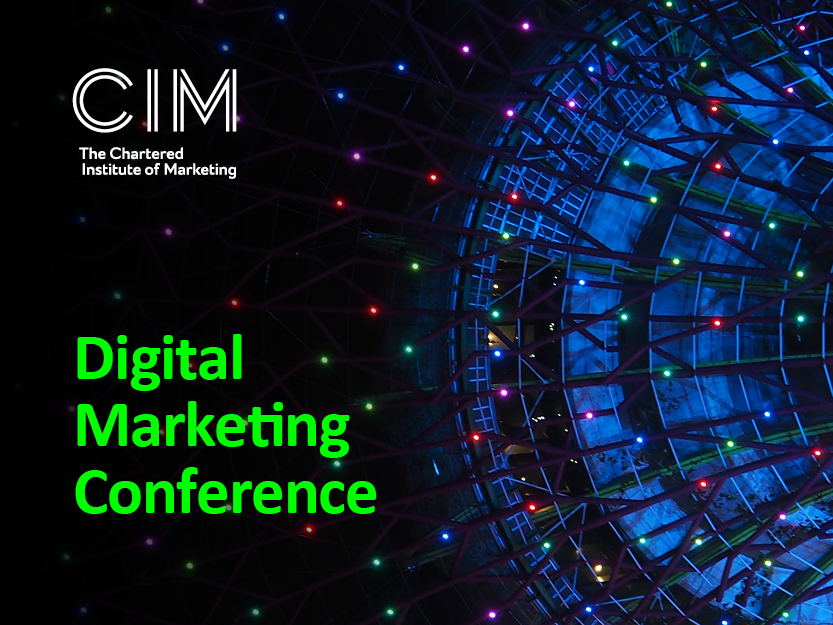 Add to calendar

Sector: Non-specific
Region: Non-Regional
Speakers: Daniel Rowles and Ann Stanley
This event is free
Tweet