February 17, 2022
1:00 PM - Webinar Express

This webinar explains some of the key principles behind state and non-state disinformation and influence campaigns, providing examples of how populations have been unethically targeted to make them act against their own interests. It also looks at how the connected world can be analysed and harnessed for the wider social good, without turning to the dark side or inadvertently feeding the malign information ecosystems.
Attendees will gain an understanding of the key psychology, the tactics for dealing with a flooded information environment, and how the boundaries to the use of PAEI (publicly available electronic information) which make using it viable, safe, and capable of achieving socially beneficial.
This event is aimed at social marketing practitioners and anyone with an interest in this complex field of operation.
Speaker:- James Patrick, Director of J.J.Patrick
James is a former analyst and intelligence officer from Scotland Yard who specialises in PAEI and combatting hybrid influence operations.
The webinar is kindly hosted by the CIM Charity and Social Marketing Group and lasts approximately 40-45 minutes inclusive of a Q&A session after the presentation.
To register for this webinar please click here
or on the image at the top of the page
.
If you have any questions regarding the event please use the contact details provided.
BOOK NOW - click the image below to register for the webinar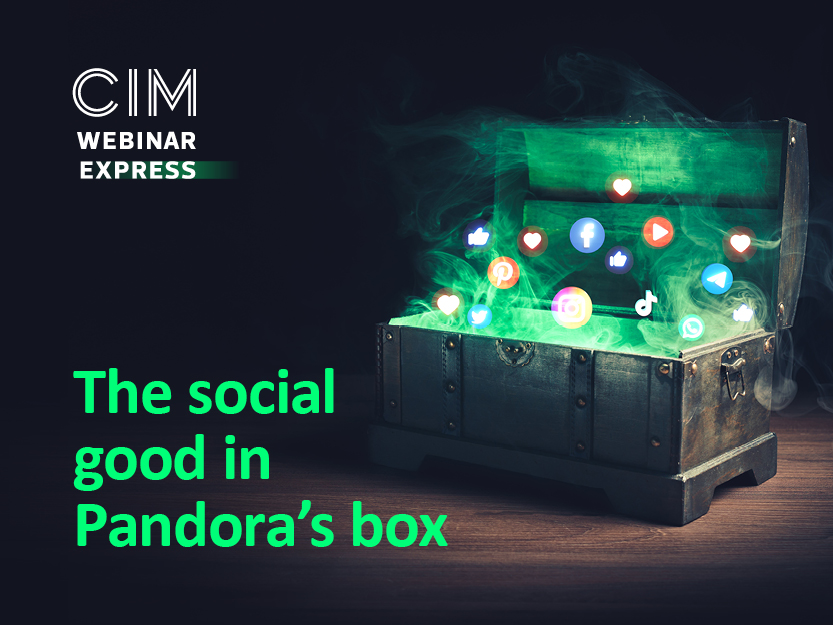 Add to calendar

Sector: Charity & Social Marketing
Region: Non-Regional
Speakers: James Patrick
This event is free
Tweet