Catalyst is CIM's member-only magazine, packed with features that explore new thinking across key fields such as leadership, behavioural economics and sociology. Collating career-enhancing content from a global network of business leaders, Catalyst leads the conversation on the latest topics affecting marketers and businesses alike, making it a truly invaluable learning resource to the modern marketer.
Discover the latest edition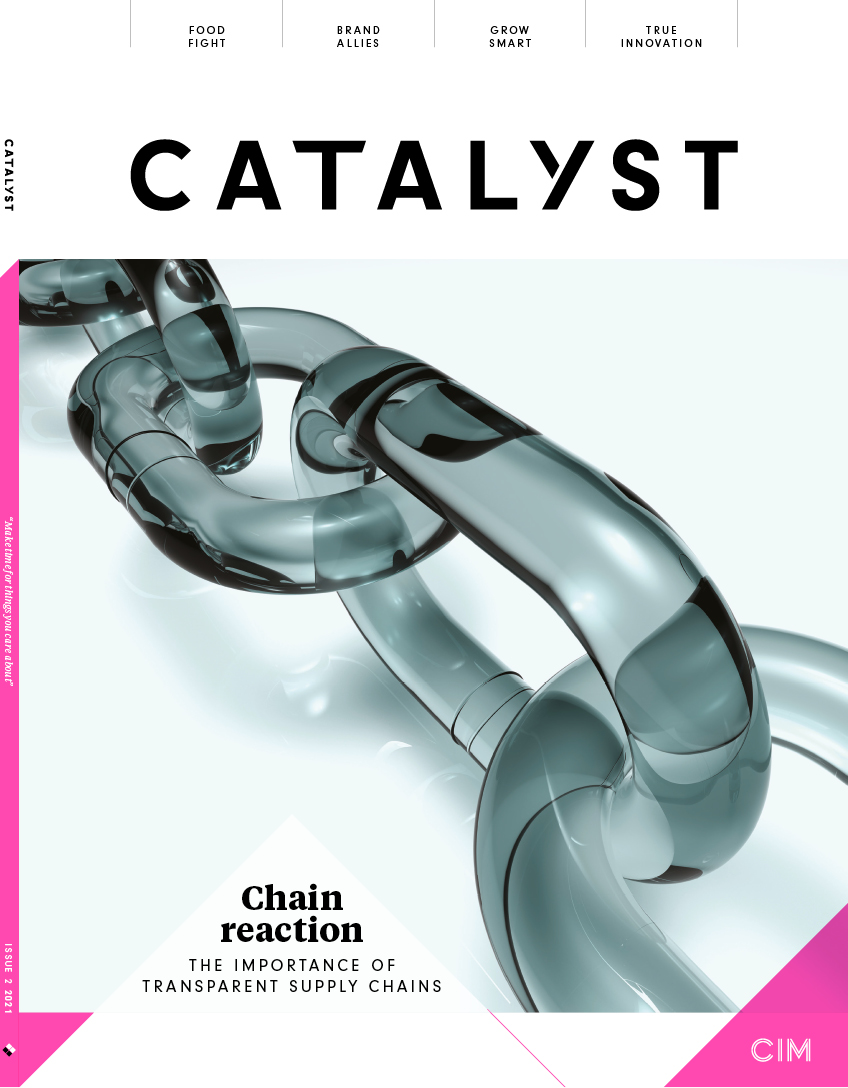 This quarter, we're lifting the lid on some of the world's leading supply chains to ask what it means to be a sustainable brand today. With organisations en masse striving for greater transparency, editor-at-large Lucy Handley spotlights businesses that are finding new ways to put sustainability at the heart of their operations.
CIM members can also take their place at our latest virtual roundtable, where we discuss how new high fat, salt and sugar (HFSS) legislation is set to change the face of marketing – and cause confusion along the way.
In our profile feature, hear from Boots' new CMO, Peter Markey, on leaving a legacy as a portfolio marketer and why being scared of your next career move can be a good thing.
Don't miss out on the latest marketing insights to keep your knowledge up to date. Non-members can access a selection of articles from last year's Catalyst magazine to get a taste of our exclusive member-only content by clicking below.
Did you know?
If you take any learnings from reading Catalyst that you can then implement in your day-to-day job role, this can be counted as CPD eligible. 
Find out more about CPD now.