Catalyst is CIM's member-only magazine, packed with features that explore new thinking across key fields such as leadership, behavioural economics and sociology. Collating career-enhancing content from a global network of business leaders, Catalyst leads the conversation on the latest topics affecting marketers and businesses alike, making it a truly invaluable learning resource to the modern marketer.
Discover the latest edition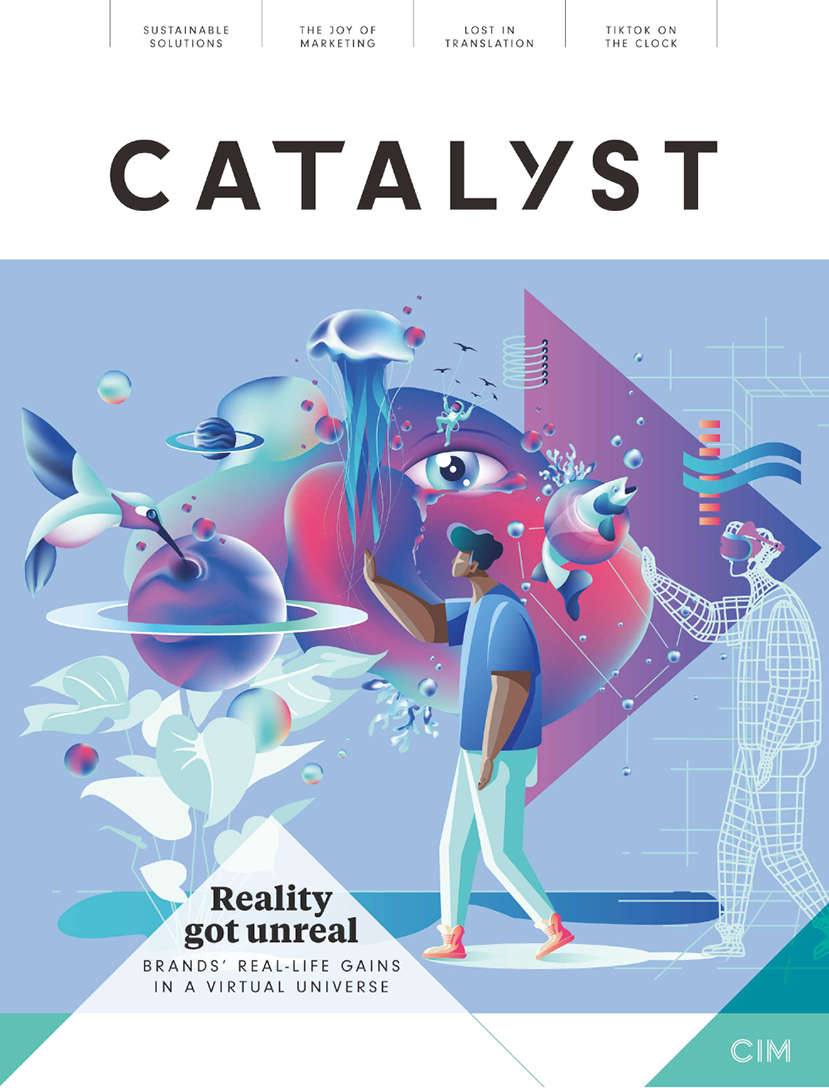 A brand-new year of learning starts right here. In 2022's first edition of Catalyst magazine, journey into the metaverse; a world where people are free to express themselves outside of the everyday constraints of our reality. This space is new territory for marketers, so how will they start to navigate inside a virtual world?
CIM members can pull up a chair to our latest roundtable and be joined by a panel of marketing and sustainability leaders to discuss the ever growing, ever crucial topic of climate change. With a 'code red' warning for humanity, what are the problems we face, and how can marketers be a part of the solution?
Trevor Johnson, TikTok's head of marketing, global business solutions for Europe, takes the spotlight in our profile. In this exclusive feature, explore diversity and inclusion within the advertising industry, and discover advice on how marketers can stay creative, adaptable, and open to change.
Don't miss out on the latest marketing insights to keep you in the loop. Click below to start your CIM membership today and gain access to a full library of resources, including Catalyst magazine.
Did you know?
If you take any learnings from reading Catalyst that you can then implement in your day-to-day job role, this can be counted as CPD eligible. 
Find out more about CPD now.