Catalyst is CIM's member-only magazine for the strategic marketer, bringing business leaders the latest insight and knowledge from across the profession. Catalyst magazine is packed with features that explore new thinking and deliver insightful content across key fields such as leadership, behavioural economics and sociology.
Collating career-enhancing content from a global network of business leaders, Catalyst leads the conversation on the latest topics affecting marketers and businesses alike, making it a truly invaluable learning resource to the modern marketer.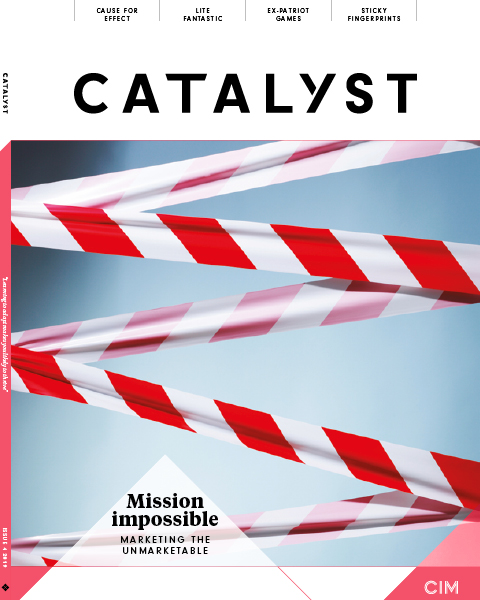 In October's Catalyst, get ready to challenge your assumptions. All too often our assumptions are only questioned when it's too late; when the campaign or product is out in the wild, doing damage at every turn. This issue, we look at how marketers can put tried and tested strategies in place to build meaningful partnerships, implement real diversity and even market the unmarketable.
This quarter, CIM members hear from Verizon's chief creative officer, Andrew McKechnie, on building creativity in B2B; Kimberley Mitchell, head of corporate fundraising, Stonewall, on how purpose can be profitable; and Cindy Gallop on how to foster a healthy dialogue on the big issues.
With a wide-reaching global focus, this edition we explore why apps are travelling 'lite', what Swedish commerce can teach retailers and how brands are building loyalty with ex-pats.
We don't want you to miss out on the latest marketing insights. July's edition of Catalyst lite is available now to get a taste of our member-only content before you sign up. To access a selection of articles from July's Catalyst, click below.