Catalyst is CIM's member-only magazine, packed with features that explore new thinking across key fields such as leadership, behavioural economics and sociology. Collating career-enhancing content from a global network of business leaders, Catalyst leads the conversation on the latest topics affecting marketers and businesses alike, making it a truly invaluable learning resource to the modern marketer.
Discover the latest edition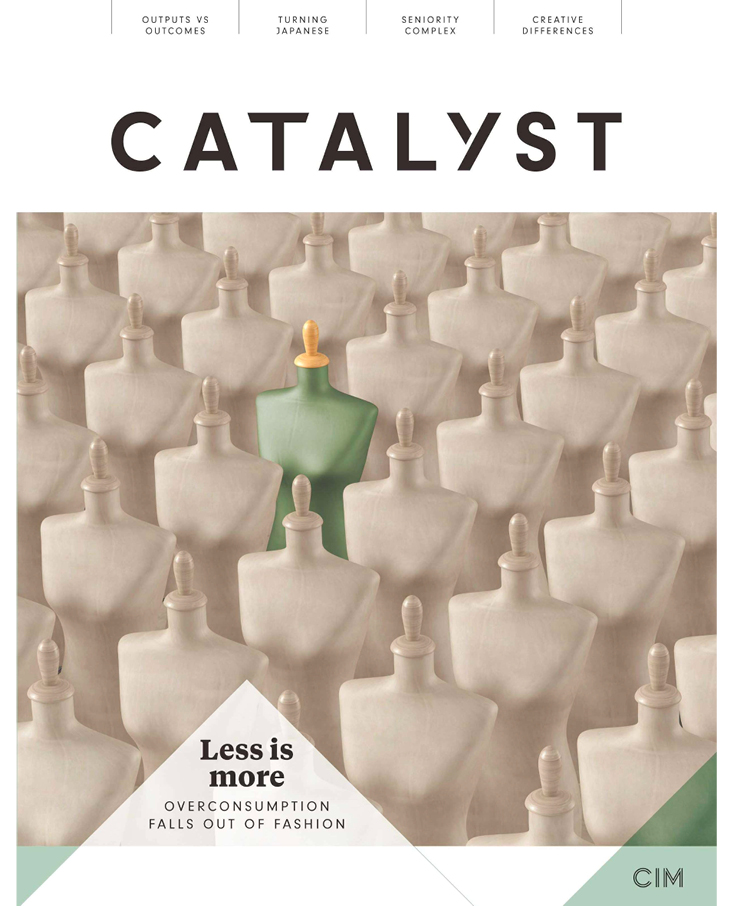 This quarter, Catalyst looks at the big themes taxing marketers at the moment – effectiveness, diversity, development, accountability – and explores the different ways businesses are meeting those challenges.
In our cover story, our editorial team examine how retail's reinvention over the last 18 months has laid the foundation for conscious consumerism post-Covid.
CIM members can also take their place at our latest virtual roundtable, where we invited a group of established marketing leaders to share the value of later-life careers, and how to avoid the proverbial 'digital scrapheap'.
In our profile feature, hear from Diageo's CMO, Cristina Diezhandino, on the power of owning and articulating your career goals, from her own impressive industry tenure.
Sign up to become a member of CIM and gain access to the latest strategic insight every quarter with Catalyst magazine. Join now from as little as £15 a month.
Did you know?
If you take any learnings from reading Catalyst that you can then implement in your day-to-day job role, this can be counted as CPD eligible. 
Find out more about CPD now.