We realise many other degrees offer marketing modules, from business and management, to degrees in other disciplines like food and drink, fashion, and sport among others.
In addition to degrees being recognised by the world's professional marketing body, students can complete the Level 3 Foundation Certificate in Professional Marketing/Digital Marketing qualification, graduating with a professional marketing qualification and degree.
What do you get?
Customised option to allow students to graduate with a degree and Foundation Certificate in Professional Marketing/Digital Marketing.
CIM Recognised Degree logo for use on university promotional materials.
Free Tutor Membership, gaining access to CIM teaching and learning resources.
Students are eligible to join as a CIM Studying Member, accessing a wealth of additional study resources and a professional network.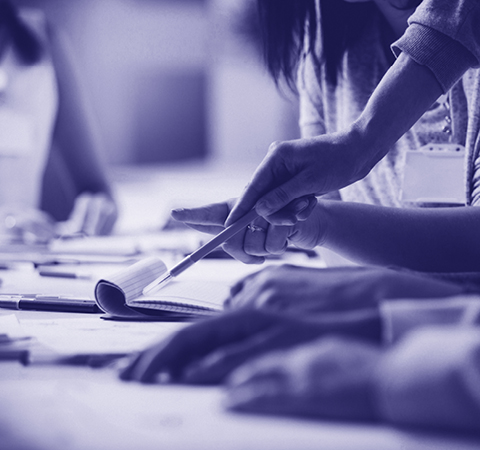 As a member gain access to
Member Exclusive webinars
Catalyst magazine
Professional networks
Online journals
Sector and company reports
Past exam papers, guidance and syllabi
Content newsletter
eBooks and newspapers
Assignment briefings from examiners
Marketing guides and templates
Mapping
Mapping is simple. The marketing content within the degree is mapped against the Professional Marketing Competencies (PMC). There are four approval boards annually where we consider applications for Recognised Degree status.
Degrees containing at least 30% marketing related content could qualify for Graduate Gateway status.
Step
2
CIM send you the paperwork to complete for each degree you wish to join accredit.
Step
3
Applications are presented to the approval board and a one-off mapping fee is paid by the University.
Step
4
Application approved. Annual Recognised Degree licence fee paid.
*Degrees only need to be remapped if they are revalidated or undergo significant changes.
Recognised Degree Partnership
Our recognised degree partners:
We have partnered with universities across the world to give students the best start to their marketing careers once they have graduated from university.
Recognised Degrees
Anglia Ruskin University BSc (Hons) Business with MarketingBSc (Hons) Business with Marketing (with placement)BSc (Hons) Business with Marketing (accelerated)
Arden University Dip HE Business Management
Institute of Business Administration Karachi Diploma in Strategic Marketing
Jain Deemed to be University (ISDC) BMS International Business
Northumbria University BA (Hons) Marketing Management and Business (Top up)
Rome Business School Nigeria Master of Business AdministrationMaster in Entrepreneurship and Innovation
Sheffield Hallam UniversitySport Business Management
University of Cumbria BA (Hons) Applied Management
University of Danang, VN-UK Institute for Research and Executive Education (VNUK) BSc International Business and Management
University of Derby BA Business Management (International Business) PathwayBA (Hons) Sport Management
University of Portsmouth MSc Business and Management MSc International Business and Management
Enquire now
We are currently having a technical issue with this form.
Please be aware of the following.
If your web browser is using 'Ad Blocker' technology this may interfere with the rendering of the form.
Please either turn it off temporarily, or add 'https://analytics-eu.clickdimensions.com' to any 'whitelist' it may contain.
Thank you for your patience.
x
Thank you for your enquiry
Your enquiry is important to us and will be responded to personally within 15 working days. Your patience is appreciated.