CIM Accredited Degree offers students module exemptions on the most sought after CIM Qualifications, reducing the number of assessments taken to one or two, instead of three; making it more efficient and cost-effective to gain professional marketing qualifications. Embedding CIM modules and assessments in programmes creates a seamless way to graduate with a professional marketing qualification and degree.
This benefit is available to anyone studying for or having graduated with a CIM Accredited Degree. Use the drop-down feature to find out which university degrees this applies to. The fast-track qualification feature can be utilised during the degree and up to 5 years after graduating.
Find out if this applies to your degree
What do you get?
Customised option to allow students to graduate with a degree and professional qualification.
Module exemptions for students on CIM qualifications.
Free Tutor Membership, gaining access to CIM teaching and learning resources.
Feature on the list of CIM accredited universities and CIM Accredited Degree website.
CIM Accredited Degree logo for use on university promotional materials.
Students are eligible to join as a CIM Studying Member, accessing a wealth of additional study resources and a professional network.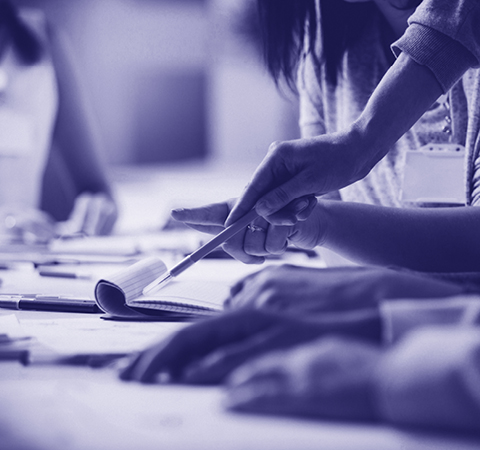 As a member gain access to
Member Exclusive webinars
Catalyst magazine
Professional networks
Online journals
Sector and company reports
Past exam papers, guidance and syllabi
Content newsletter
eBooks and newspapers
Assignment briefings from examiners
Marketing guides and templates
Mapping
Mapping is simple. The marketing content within the degree is mapped against the Professional Marketing Competencies (PMC). There are four approval boards annually where we consider applications for CIM Accredited Degree status.
Step
2
CIM send you the paperwork to complete for each degree you wish to join accredit.
Step
3
Applications are presented to the approval board and a one-off mapping fee is paid by the University.
Step
4
Application approved. Annual CIM Accredited Degree licence fee paid.
*Changes and/or revalidated of degrees require remapping.
Enquire now
We are currently having a technical issue with this form.
Please be aware of the following.
If your web browser is using 'Ad Blocker' technology this may interfere with the rendering of the form.
Please either turn it off temporarily, or add 'https://analytics-eu.clickdimensions.com' to any 'whitelist' it may contain.
Thank you for your patience.
x
Thank you for your enquiry
Your enquiry is important to us and will be responded to personally within 15 working days. Your patience is appreciated.