How to build a virtual professional network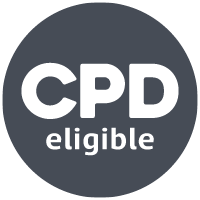 Marketers are realising the power of a network to achieve their goals and support career prospects, but the skill of building a professional community is still misunderstood.
Perhaps it's a result of COVID-19, perhaps I'm just getting the hang of it, but I find myself using professional networks for business more and more these days. And I don't just mean heading over to LinkedIn and dashing off a smattering of comments or 'celebrates'. I mean using my professional network to get things done or reach out for new ideas and opportunities.
For nearly 20 years I have had what might be termed a 'portfolio' career. Not quite the gig economy, wordsmith for hire, but certainly I have worked across at least a handful of roles simultaneously for most of my career.
Some of these roles were complimentary, some very similar to each other. As those roles grew in number and scope, so too did my professional network. An interviewee for one magazine would provide the nub of a feature idea for another. Or a contributor to one publication could introduce me to a number of fascinating clients and contacts. Many fresh insights, contacts and yes, jobs, were gained that way.
I hadn't really thought about the development of my professional network in any kind of structured, scientific way until we spoke to networking experts for our regular Catalyst Clinic feature in the latest edition of Catalyst. While I recognise that I have somehow established a professional network, I am far from what might be considered an adept networker so I was fascinated to find out what tactics I should be deploying.
Our contributors came up with many helpful solutions, from sub-dividing your network by what you want to achieve with it to using devices to make connections at busy events. One of our experts, Ashley Friedlein is the founder of Guild, a private professional messaging app. He delved into where people go wrong when they're trying to build up contacts, noting that many people make a new contact when they already want something from them. I can certainly say I'm guilty of that.
Instead, he advised being a giver not a taker. How? Particularly in these work from home times, it's primarily through content. "There are fairly easy ways to share useful content such as pulling together useful links. Take part in lots of meet up opportunities [even if these are temporarily virtual], not just joining them but actively taking part. Contributing is the best form of networking."
After our conversation for Clinic, Friedlein went on to explore B2B professional networks further, specifically the fact that they are underused as a marketing tool. For this, he has coined the term 'community based marketing' or CBM. It is, he states in this article, particularly important now that many of us have the aforementioned portfolio careers.
He defines CBM as bringing "professionals together around a shared practice or area of expertise to create closer and more valuable relationships with prospects and customers."
These principles are so important now because companies work more like ecosystems and rely on networks of professionals to supply their services; because the pandemic has caused us to reach out for support and because human interaction – even via Zoom calls – is increasingly more persuasive and compelling than standard marketing activity.


Find out more about how marketers' professional landscapes have changed as a result of COVID-19 and learn the art of networking in Issue 3, 2020, of Catalyst magazine, free to read online for all CIM members today. Get your hands on a copy by becoming a member today.