How to win the CIM Global Marketing Excellence Awards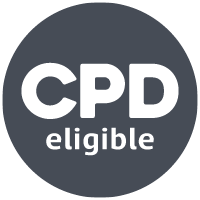 The entry deadline for the CIM Global Marketing Excellence Awards is approaching. If you haven't submitted your entry yet and want to know how to win the judge's hearts, this crib sheet will help you rise to the top.
33 intriguing categories. One broad panel of judges. One amazing venue. The CIM Global Marketing Awards close for entries on the 26th May, so now's the time if you want to be in with a chance of winning one of those 33 fantastic awards categories.
But how do you win? How do you give your entry the best chance of rising to the top?
We've asked the judges from previous ceremonies to give us their tips on what caught their eyes. While we can't give away every category (there's a mystique to maintain), these tips should still give you a clue on what they'll be looking for across the board.
Discover all of the Global Marketing Excellence Awards categories and find out how to enter on the CIM Global Marketing Excellence Awards site.
Ten tips to win the CIM Global Marketing Excellence Awards
Across the below handful of categories, you'll notice some consistencies. While we'd advise reading all of them anyway, here's your one-way ticket to victory:
Great or surprising (to the judges) results

And all of the related metrics to back it up

A strong understanding of your audience and market
Clear team and company buy-in
Consideration of Corporate Social Responsibility
Intelligent use of budget
A well-laid-out plan from beginning to end

With a demonstration of marketing theory/frameworks

Strong visuals to support activity
Consistency from either beginning to end of a campaign, or throughout the year
Quality research
Going beyond commercial
Don't want to read about the other categories and just want to take part? Click here to enter your chosen categories now!
How to win Agency of the Year
Have won awards already. While it might seem academic that winning awards makes you more likely to win awards, what it demonstrates is that you've been repeatedly onto a winner. Your team is the kind that captures minds with their creative thinking, and your clients stay on board to see what they'll come up with next.
One entry was so proud of their achievements they reported their profit margins for the year, which placed them well above the competition. If your numbers have been stellar, be sure to include them!
Demonstrate the effectiveness of activities both for clients and your own agency. Show your engagement with not just commercial activities, but colleague engagement and Corporate Social Responsibility programmes.
How to win Best [insert industry] Campaign
Show an understanding of the wider market context for your chosen industry. What's happening in that world, and how did you capitalise on it? If you've got strategic objectives that complement each other well, include them for a surefire eye-catching entry.
Emphasis on results and reach is appreciated - hard numbers are the key to awards victory. Prove that yours was the best campaign with raw numbers that are better than the other marketing teams, or the most demonstrably accurate.
If you conducted any research or collaboration, include it to show how you went above and beyond. Aims and objective should be clearly aligned, and you want to show you've got your finger on the pulse of the industry.
Last but not least, and this might seem obvious, but prove that your campaign is what drove the results, not any always-on activity or stroke of luck. If you worked hard for a result, provide the tracking that proves it.
How to win Global Not for profit/social good/community programme
Ensure you demonstrate a clear understanding of the social issue or community you were working with/for. If it's the Not for profit you're entering for, explain well why you're not for profit. In this category, the expectation is that it's not just because the director/owner/shareholders don't make profit, but rather that by reinvestment you can do greater good.
Within this category the expectation is often that budgets are modest - show your creative use of the budget and how much consideration was placed on that use. Explain why you chose the channels you did with the budget you had.
This might be the biggest tip out there, but accessible campaigns will do better than those that weren't. If you had your campaign addressed for the hard-of-hearing, those with limited mobility, sight-challenged or otherwise impaired, be sure to show it.
How to win Best [new] Brand Building Campaign
This category can be for both new brands and those that took a step further in their outreach, perhaps reaching new audiences or new heights of market penetration. As with previous category tips, showing good use of cross-channel marketing (and considerations for those channels) will put your entry in a good position.
Brand can be a hard one to measure, so make sure you've got the results to show for it. Consumer surveys showing an uptick in recall, a huge jump in following or web traffic views - include the results that prove your brand grew.
A previous winner was smart to use SMART goals and metrics. As judges for CIM, our panel will be looking for intelligent use of marketing theory and best practices, so any SMART, SOSTAC, Matrices or similar put into practice will get you our version of bonus points.
Show how insight was turned into competitive advantage. And, as you might expect, demonstrate that your brand was highly present throughout.
How to win Best use of Content in a Campaign
A previous winner won on the basis of the amount they achieved compared to the size of the budget. Regardless of the budget you worked with, show how you maximised it for the biggest comparative result.
Consistent visuals are key to good content, and as you might expect they catch the judges' eyes. It's almost a given that your best content will have this consistency, but perhaps how you display it might be what separates you from the other competitors?
A solid understanding of the market/audience, what you aimed to achieve, what you did achieve and the metrics that show it are the cornerstone of a winning entry.
Also, winners include good data from before the campaign as well as after.
How to win Best use of Data and Insight
This can be tied to another entry, such as Best Campaign or Best New Product (did you know you can enter more than one category?). More likely than not, your Campaign or Product was based on good data and insight, so it makes sense to submit it for this category too.
One previous winner won with a series of insights that went into a cohesive action plan. If you've had an occasion, or series of occasions across a year, where insight and data led the way every time, you're well on your way to victory here.
If it was a single data-led moment, great results coupled with a strong strategy and/or novel execution will mean you're more likely to stick in the judges' minds as they more from one entrant to the next.
---
So there you have it, a top ten tips list and a selection of categories that you're sure to win if you enter and follow this guide. All that's left now?