Marketers must take control of the purpose paradox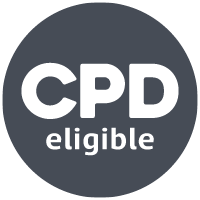 Brands must not just be seen to do good, they must do good. But if they think they're doing it for consumer approval, they should think again, warns Morag Cuddeford-Jones
Purpose has been in the marketing headlines a fair bit recently. Does your brand have it? How does it live it? Is your customer engaged with it?  
The cynics amongst us would suggest that the idea of 'purpose' is a bit overblown. Must my trousers take a political stance? Is my car manufacturer with me in these difficult times?  
Understandably, some of the more trite messaging that was trotted out at the start of the pandemic rebounded on marketers a bit. There's an excellent compilation on YouTube of some of the more tone deaf ads, the adland equivalent of a head-tilt, 'you ok, hun?'. If you want the celebrity version, try Gal Gadot and friends singing Imagine. Try and get to the end without wanting to eat your own head, I dare you.  
But some brands have built quite a reputation for taking a stand and being genuinely purposeful. As a result, consumers buy into their activism as well as their product. Wearing Patagonia clothing is just one way people can show the world that they do, indeed, want to 'Vote the Assholes Out'. A stack of bamboo-based Who Gives A Crap loo roll isn't a sign of pre-apocalyptic hoarding but both a design statement (seriously funky wrapping) and a demonstration of eco and socially-responsible cred. 
But what of the flipside? What does it say about us if we continue to shop with those brands whose reputations are, well, a little less purpose-driven – to say the least.  
The latest news that the Supreme Court ruled Uber drivers must be treated as workers was met with widespread approval. But, as the company claims the gig economy structure allowed worker flexibility and thus kept the costs down, it seems inevitable that prices will have to rise.  
Uber effectively grew to become a major threat to established urban taxi services partly because it exempted itself from all those tiresome labour costs. The service was cheaper as a result, we consumers still happily partook.  
Similarly, after The Sunday Times revealed its major investigation into slave labour practices at some of fast fashion brand Boohoo's suppliers, sales actually continued to rise. As a customer, you'd have to have hidden under a rock not to have heard that the company's reputation had taken a hit.  
And even though there are regular reports that Amazon staff feel overworked and find the demands of rapid fulfilment and delivery stressful, sales continue their inexorable climb. We mourn the lack of a vibrant high street and pay a premium for locally-sourced vegetables in the organic food section because, you know, eco. Then, minutes later delight that we can use our Prime membership to send a man with a van halfway across the county at 9pm because we forgot to buy some glue for the kids' art project tomorrow. 
So, is purpose pointless? Absolutely not. Marketers have a duty to make sure their brands are produced as ethically and sustainably as possible. For those companies that try to cut every corner, the tide of public opinion is against them. And even if customers don't vote with their wallets, it is purely because these brands just happen to be the cheapest and most convenient at the time. If your strategy is based entirely around being first in a race to the bottom, it is ultimately a zero-sum game.  
In the latest edition of CIM's member-only Catalyst magazine, out April 15, Michelle Carvill, founder of digital agency, Carvill Creative and co-author of Sustainable Marketing: How to drive Profits with Purpose with CIM's own marketing director, Gemma Butler, reveals how deeply purpose has to penetrate to have real impact: 
"It's about having to clean up your act, across employees, partners, the transparency about what's going on with your shareholders and investors, and … the conversation and the communications with consumers – whether that's through your packaging, or how you are communicating what it is that you do." 
And if consumers don't get you, legislation will. Governments, though notoriously slow to move, are waking up to the threat posed by climate change, sub-standard working practices and any other loophole organisations choose to exploit.  
Purpose keeps companies honest. It builds the employee brand and does enhance consideration. It is a foundation for longevity – by choosing to behave sustainably and ethically, companies can weather most legislative and regulatory changes with ease. Remember, the only companies very concerned about GDPR legislation were the ones who knew full well their data was in disarray to start with. Purpose is the bedrock of good business and if you're waiting for customer disapproval before you get your house in order, you may already have waited too long. 
Become a leader of positive change within your organisation with our brand-new Sustainable Marketer virtual training course. Sign up now to discover how you can drive both purpose and profits for your business.