Six social media marketing tools you should be using, but probably aren't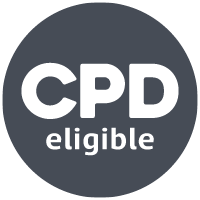 Knowledge and understanding of social media is a key component of digital marketing. Most marketers are well aware of how to use these platforms and do so on a daily basis. But with competition so fierce to be seen on these platforms, it's vital marketers know how to take full advantage of some of the more hidden features each channel possesses. In this article, we share six free tools that you really should be using to maximise your reach and engagements.
Twitter – Embedded link
Utilising embedded links gives a cleaner look to your post than having a link in the body of your social copy and provides a customisable and much more clickable call to action. Also, easy to schedule posts and create carousels through this feature.
What:
Remove links from the body of your text and embed the link within an asset through the Twitter Ads feature
Also gives you the option to post as an individual image or a carousel, which can be posted immediately or scheduled for later.
Why:
Less cluttered-looking Tweets, with images being clickable you should see an increase in click-throughs
This is the only way to post carousels on Twitter
Having a customisable call to action gives you the flexibility to entice people to click through to your website or app.
How:
Click map:
More – Professional Tools - Twitter ads – Creatives - Tweet Composer – Select single image or carousel – add media – fill in "Headline" and "Website URL".
Twitter – Audience insights
What:
Twitter gives an insight into customer behaviour by showing what time your audience is most engaged on the app
This looks at every hour of each day of the week, highlighting hours that have the most activity
You can also customise the date range to get a different data sample.
Why:
Stop guessing when the best time is to post your content and use this to build your social media calendar
Maximise your Twitter strategy by finding out when your audience is online and adapting your content to go out at peak times
Filter through the calendar to look for see changes in customer behaviour each month.
How:
Click map:
More – Creator Studio – Media Studio – Insights – Audience.
Facebook – Benchmarking against competitors
What:
Compare how your channel is performing compared to your rivals on both Facebook and Instagram
You have the ability to choose who your rivals are and have the flexibility to change this at any time.
Why:
Use it to see how your page compares to rival organisations
Track the number of posts, page likes, and follower increase
Easy tracking for monthly reports, also gives insight into projections and market share.
How:
Click map:
Professional Dashboard – Meta Business Suite – Insights – Benchmarking.
Instagram – Schedule through Facebook
What: The Meta Business Suite allows you to schedule content for Instagram.
Not just posts, you can also schedule reels and stories to go later in the day or week
Instagram is working on building a scheduling feature into the mobile app, though this likely won't be available in the near future.
Why:
Don't need to rely on posting manually in real-time on Instagram
The scheduling platform also gives an insight into peak times to post content, meaning you can post at the most effective time of day without having to wait around and be on your phone at the time.
How:
Click map:
Professional Dashboard – Meta Business Suite – Content – select "create story"/"create reel"/"create post".
Instagram – Static reels
What:
If your feed posts don't seem to be performing as well as your reels, try getting the message out through a static reel
Add some animation to assets you would normally post to your feed but post to reels to get the same message out to a (hopefully!) larger audience.
Why:
Offers a different way to get information out across on Instagram
With the way Instagram's algorithm works, feed posts are predominantly seen by your followers, whilst reels typically reach a new audience. Use static reels to get more informative content seen by a new audience.
How:
If you don't have a creative team in your department that can do this for you, Canva has a range of templates that you can choose from and easily edit.
Click Map:
Go to Canva.com - Log in/ Create an account - Click on "Create a design" - Select "Animated social media" in the drop-down - Select your ideal template from the options in the left-hand panel.
LinkedIn – Carousels
What:
Upload PDF files to LinkedIn instead of lots of images
This feature is perfect if you're trying to share lots of information in a more interesting, visual way than just having a huge amount of text
It's also an easy way to get a lot more engagement on your posts!
Why:
Carousels present a much easier way for people to engage with assets, allowing viewers to flick-through content rather than having to click on individual images
You'll notice your clicks should be massively higher on carousel posts compared to when just using the typical standard image approach
One drawback is you can't schedule LinkedIn carousels on platforms like Hootsuite, so you'll have to post these in real-time.
How:
Click map:
Build your assets as you normally would. Go to "create a design" on Canva, then "custom size" – we'd recommend 1080x1350, but make this whatever size your assets are. Upload your assets and drag them into each box in the order you'd like them to appear. Press "share" and download it as a PDF file, then add it to your LinkedIn post as a file.
Give your digital marketing skills a boost and create an effective and powerful social media marketing strategy with our social media planning training course.