What are the secrets to successful sustainable marketing?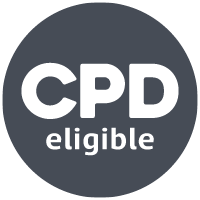 Earlier this year, CIM held the very first live recording of the CIM Marketing Podcast. Read on to discover some of the key insights from the day and access the full video recording of the event.
On Thursday 14 July CIM, in partnership with Mintel, hosted the first-ever live recording of the CIM Marketing Podcast. In front of a studio audience, guests Emilie Stephenson, head of force for good at Innocent UK and Richard Cope, senior trends consultant at Mintel, explored the do's and don'ts of sustainable marketing and how businesses can make purpose profitable. 
 The event was full of insightful discussion, networking and learning. The audience were able to ask their questions to Emilie and Richard directly in our Q&A at the end of the session. This event brought together like-minded marketers who are all passionate about people and planet, and who want to make a positive impact, while avoiding claims of greenwashing which, Emilie pointed out, isn't always easy. 
 During the episode, Emilie talked about her experience of working on environmental campaigns at Innocent, exploring the areas where they did well, and importantly those where they didn't. She addressed the controversial advert that was banned by the ASA for false claims and showed how they learned from these mistakes and moved forward. 
 Throughout the episode, Richard was able to bring in a wide variety of data and interesting statistics from Mintel's Sustainability Barometer to support the discussion. He talked about the ways businesses can still focus on profit while also making authentic and purposeful environmental claims. 
 We are pleased to share exclusively with you the full video recording of the episode. 
 You can also listen to the full episode now on your preferred podcast platform or via the CIM content hub here