Catalyst issue 2 | 2019: The uncertainty principle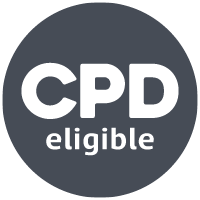 Embrace the uncertainty
In this edition of Catalyst, we have a host of features that explore how marketers face up to uncertainty and use the tools at their disposal to adapt to changing circumstances.
We have some excellent insights from research superstars PwC (p34) and Nielsen (p46), which explore the opportunities presented to marketers from burgeoning markets in South Africa and along Xi Jinping's much fêted 'Belt and Road' project.

'Making a Splash', our cover story (p16), looks at the calculated risks brands take in staking big-budget spend on blockbuster ads. At a time when digital- media providers claim that the impact of every click and pixel is quantifiable, how do marketers justify spending US$5m for 30 seconds of Super Bowl airtime? That sum does not include the significant creative and production costs of these headline-grabbing spots.

Such a massive spend is a risk, especially when marketers cannot tie it to a product in a basket. However, it is a calculated risk. Many would like to see marketing treated much more like a science, with applied learnings, defined skill sets and measurable outcomes. Indeed, our columnists from CIM say as much in this issue.

But science is also about exploration and discovery, about using a foundational level of knowledge and then applying it to the new and unknown. In this issue of Catalyst, we invite you to embrace uncertainty, and see where that path takes you.
To read the latest edition, sign into MyCIM or sign up to become a member of CIM below.
Member only content
Become a member to enjoy full access to this article and a wide variety of digital content and features on our site. Join CIM from just £15.75 per month for an annual membership.
If you are already a Member please log in by the button below.