Catalyst issue 4 | 2019: Challenging assumptions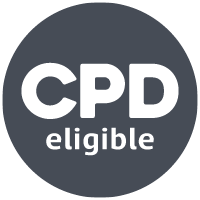 In this issue of Catalyst magazine, get ready to challenge your assumptions
All too often our assumptions are only questioned when it's too late; when the campaign or product is out in the wild, doing damage at every turn.
For one thing, our assumptions were blown away by the Big Conversation this quarter. We invited representatives from a number of leading not-for-profit organisations to discuss what it was that they really wanted from brands, with some surprising results.
Certainly, there are many shades of grey when it comes to NGO partnerships. On pages 26-31, you'll see why we were initially shocked to discover that the National Obesity Forum actively works with Coca-Cola to reduce sugar. Your assumptions might say this cannot be so. Reading the feature may well change your mind.
Our assumptions about what is or is not acceptable to advertise is also a fascinating topic that our editor-at large, Lucy Handley, explores in 'The Unmarketables' (p16). She asks if we are too squeamish on behalf of our customers, covering topics from gambling to menstrual health, smoking to pornography. It's important to note that with these issues, our intention is not to shock, it's to ask why it is shocking.
From exporting needs, to market research tactics, there is a lot in this issue to challenge deeply and honestly held assumptions by all of us. In addition, we would like you to help us challenge some of our own. This is issue four of your new-look Catalyst. Four seasons of content, four quarters of insight, one revolution round the sun, sharing the best marketing intelligence we can find. Tell us what you think: what you'd like more of, or things we could do better. You can email any feedback to me at morag.cuddeford-jones@lidbusinessmedia.com.
To read the latest edition, sign into MyCIM or sign up to become a member of CIM below.
Member only content
Become a member to enjoy full access to this article and a wide variety of digital content and features on our site. Join CIM from just £15.75 per month for an annual membership.
If you are already a Member please log in by the button below.