How can I use voice search to effectively reach my audience?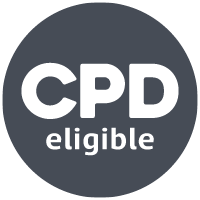 With the growing prevalence of voice-enabled devices, optimising content and websites for voice search is essential to maintain online visibility and engage an expanding audience. Here we explore the significance of voice search and provide actionable insights on optimising content to cater to voice queries. 
Virtual assistants, once a figment of the imagination of science fiction writers, are now very much an everyday reality. Whether you need to check the weather, get directions, or find a dog groomer, using digital voice assistants, such as Siri and Alexa, has become normalised.  
 Last year, 123.5 million US adults used voice assistants at least once per month. In most cases, it's faster, easier and more convenient than manually typing out your query, and by 2024, it's thought that the number of digital voice assistants could reach 8.4 billion units (that's higher than the world's current population).  
Join our members to gain access to exclusive content, the latest marketing insights, discounts on training, access to templates and guides, and more. 
Member only content
Become a member to enjoy full access to this article and a wide variety of digital content and features on our site. Join CIM from just £15.75 per month for an annual membership.
If you are already a Member please log in by the button below.