How to make TikTok worth your time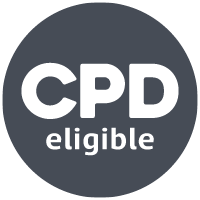 TikTok has taken the world by storm since its launch in 2016, boosted by Covid-induced lockdowns and its fun-loving ethos. In this exclusive excerpt from Catalyst magazine, discover how to make an impact on this fast-growing platform.
For the uninitiated, TikTok is the social media app owned by the Chinese firm ByteDance, and as of September 2020 it had more than 100 million monthly active users in Europe. The US had already surpassed this by August 2020, despite tussles with the government. The Chinese version of the app, Douyin, has 600 million daily active users. To give those figures some context, Facebook's family of apps including WhatsApp, Instagram and Messenger, had 3.21 billion monthly active users around the world, as of September 2020.
"It definitely has taken the world by storm," says Essi Nurminen, head of strategy at agency Born Social. "And part of the reason why is the … key immersive experience that it provides that makes it super easy to spend time with," she adds.
As with Instagram, users can scroll through posts and pause to watch or like the ones that grab their attention. The difference with TikTok is its algorithm that serves up content based on factors such as videos a user has previously engaged with or something they've posted – and not just posts from people they follow. It also adds 'diverse' videos to users' feeds to help them find more unusual types of content.
TikTok's vice president of sales for Europe, Stuart Flint, says the appeal of the platform is its "rawness". "It's not a veneered self, you are kind of who you are," he tells Catalyst.
As with other social platforms, brands can set up their own accounts and post content from there. TikTok videos – 15 to 60 seconds in length – should be shot vertically, not look over-produced and should make the most of tools like filters, stickers and sounds, the company suggests. Posting around three to five times a week and adding hashtags to engage with users are also recommended.
Grabbing the attention of TikTok's Gen Z users is arguably no easy task, but Nurminen suggests brands build an organic presence via their own account, try out running some ads and work with creators to put together content. And, she says, short, simple posts that tell a story and where something surprising happens work best: "It's really just like creating that gripping narrative that people would want to follow, rather than just pushing product in their faces," she says. It's not just Gen Z that are fans of the platform: Kantar research commissioned by TikTok in September 2020 suggests that 67% of the 67,000 users it surveyed are over 25.
Find your niche
Niche content gets particular attention from users of the platform, according to Alison Haljun, president and co-founder of beauty start-up Kinship. The brand launched in November 2019 and Haljun's team tried TikTok for the first time in March 2020, with a post on its page that showed a young woman wrapping her hair around a tube of Kinship's Pimple Potion cream. "We really wanted to just be unexpected, and kind of have that surprise and delight aspect to Kinship, to create that curiosity," Haljun explains.
Haljun spent 16 years at LVMH-owned Benefit Cosmetics, where she ran marketing in the US and globally. She started Kinship with beauty entrepreneur and consultant Christin Powell. The two were keen to create the brand with the audience it was intended for so it put together a group of 100 young men and women aged from around 15 to 25, and simply listened to what they had to say.
"We realised that if we were going to be successful, we really needed to build Kinship with our customer," Haljun tells Catalyst. That strategy extends to TikTok, where, as well as posting content on its own page, it has also handed the creative reins to influencers by sending them products in the hope that they will post about them – a more traditional PR-type relationship.
"We have a list of about 10,000 creators who basically raised their hand to say 'I love what you're doing … I would love to create content with you,'" Haljun explains.
For the moment, Kinship's TikTok strategy is more about brand awareness than sales, Haljun explains. "We see interest [and] site traffic grow … But I think that direct connection [to sales] is harder to see and measure, because we're really right now in a place where we're just brand building.
Ad formats on TikTok include TopView, which appear when the app is opened, take up the full screen and last up to 60 seconds. In-Feed ads are shown when someone scrolls through the content. Branded Hashtag Challenges encourage people to share a video showing them doing whatever that brand has challenged them to do, and companies can also pay influencers to create content for them.
The reel thing
It's a formula Instagram is following with Instagram Reels, its effort to compete with TikTok that launched in August 2020. It hasn't yet introduced paid-for ad placements, but if brands want to post from their own accounts or create content with influencers, Nurminen at Born Social recommends thinking about a user's mindset. "A one size fits all approach really doesn't work on social in general, because users can spot it from miles away," she says.
"If you're going on TikTok you are looking for something unexpected, you want to be amused…Whereas [on] Instagram, you might be looking at a slightly polished feed…You basically curate the feed on Instagram, whereas on TikTok it's very much curated by the algorithm."
Gucci, for example, uses its TikTok account to post funny videos, which range from people dressing up in regular clothes pretending to be models to users drawing on their own faces with lipstick. The luxury label might create a "beautiful" ad for another type of media, says TikTok's Flint, but posting on the platform showed it in a more light-hearted way. "You don't have to have a 20-second high-gloss ad to create a really good experience on TikTok," he says.
Nurminen says CPM (cost per thousand impressions) for an ad Born Social ran for a client on TikTok's feed was around 30% cheaper than for an ad placement within Instagram Stories. That's likely to be because there is less competition on TikTok than on Instagram currently, but that could change. "We would expect that to plateau as they do catch up with the other platforms. So now really is the time to get on it."
 
Discover Lucy's full analysis on how to make TikTok worth your organisation's time in the full article, available exclusively to CIM members in the latest edition of Catalyst magazine. If you're itching to get your hands on Catalyst, find out how you can become a member of CIM for as little as £15 a month. 


Hear more from Lucy on this edition of the CIM Marketing Podcast, How brands found confidence on TikTok.