Is the 'do not work' mandate here to stay?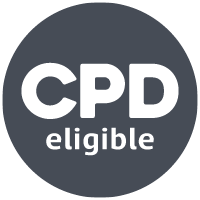 Several US firms gave employees a paid holiday week over the summer – in addition to their annual leave allowance. Catalyst editor-at-large Lucy Handley considers how practical this is for marketing.
"Do not work," was the simple message Nike gave to its office staff as it announced that its headquarters would be "powering down" for a week in August, according to a LinkedIn post from Matt Marrazzo, a senior manager of global marketing science at the company.
 "Our senior leaders are all sending a clear message: Take the time to unwind, destress and spend time with your loved ones. Do not work," the post stated.
Nike followed similar moves this year by LinkedIn, dating app Bumble and social media company Hootsuite, which all gave staff the same week off in the hope of reducing post-pandemic burnout and helping people prioritise their mental health. Bumble's 700 staff were told to focus on themselves for the week.
Spotify announced earlier this week that they are also giving their staff a paid week off at the start of November to allow for some stress relief. The positive reaction from employees and the general public may lead other companies to follow suit, but how long will this go on for?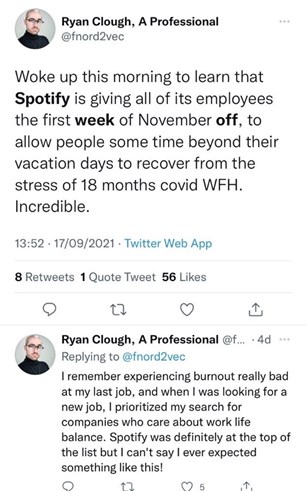 Giving people extra time off is all well and good, but effectively closing a business for a week is misguided, according to Shama Hyder, founder and CEO of business-to-business marketing agency Zen Media, based in the US. "Do I think time away from work or taking a break is a great idea? Yes, absolutely. Do I think the solution is to do this same week for everybody and force everyone to say, that's it, it's a holiday! [No]," she says.
"Imagine you're in the middle of a project, that you would feel so much better if you finished and it's off your desk. But instead, no: [it's a] company-wide break time. [But] your project is still due, your clients still rely on you, you still have deadlines to meet."
Having everyone off for the same week doesn't chime with companies' claims that they care about people, Hyder adds. "It doesn't make sense to say, 'well, everyone's going to take this forced one-week vacation, because it makes for good headlines, and we care about our people,' when it may not be the week that someone needs."
"Do I think time away from work or taking a break is a great idea? Yes, absolutely. Do I think the solution is to do this same week for everybody and force everyone to say, that's it, it's a holiday! [No]"
Indeed, giving staff a week off can mean they return to work with a backlog of emails to deal with, ironically speeding up burnout, ad agency CEO Nancy Reyes told the New York Times this month.
Unlimited time off
Zen Media's policy is to give people unlimited holidays, meaning staff can take as much leave as they want, and Hyder says days taken are not tracked. "When you trust people to act like adults, and you hire the right people, they act like adults. We've never had an issue with anyone taking advantage of the vacation policy," she says. As long as people do their jobs and deliver their outcomes, they're all set.
It's a policy that might seem alien to some, but one US software CEO introduced it and found that the average number of days taken only went up from 14 to 16.6 the year after unlimited leave was introduced. The CEO, Aron Ain from Kronos, which makes workplace management tools, said the firm had its "best year ever" financially, after it started the holiday policy. Employee engagement also rose and staff churn reduced, Ain wrote in the Harvard Business Review in 2017.
Culture is becoming increasingly important for firms to attract and retain great people, with salary and benefits almost a "hygiene factor," Hyder says. Her company has always been fully remote, a setup she says worked for her as a young founder back in 2008 when she needed to start hiring. "Who wants to work for a 22-year-old, what do you have to offer? And part of what I realised I had to offer was give people what they want. And so, they wanted freedom. They wanted remote. And so, you know, we offered it at a time where nobody else did."
Trust your people
Unlimited vacation and remote working require a certain amount of trust in employees, which chimes with research findings by consultancy McKinsey earlier this month that looked at why people are leaving their jobs in droves, with a record 15 million US workers quitting since April.
Being valued by their managers, having trusting teammates and a flexible work schedule are all factors cited by employees when asked to rate their importance in terms of why they quit – the key finding being these factors are all rated more highly by staff than employers realise. In light of its findings, McKinsey warns: "Our research suggests that executives aren't listening to their people nearly enough. Don't be one of these executives."


Read the next issue of Catalyst magazine to hear from marketers on what culture means to them – and how to build it.