It's time to upskill your marketing team – here's why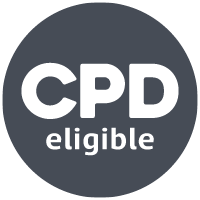 Businesses seeking to recover and grow post-Covid must invest in their marketing talent, or risk losing it as the UK jobs market rebounds. In this article, discover why upskilling your marketing team now will equip your organisation with a more motivated, capable, and productive function for the future
In a recent survey by Hays, 42% of marketers say that they plan to make changes to their skills and prioritise upskilling in their current profession. That, coupled with the finding that over 60% of marketers plan to change role this year, means there are certainly big challenges ahead for employers.
The recruitment market in the UK has seen a rapid bounce back and once more, employers are having to work hard to attract the best talent into their organisations. Employees can be powerful brand advocates and influencers in the recruitment space at a time when it's really expanding, so there has never been a better time to start taking the employee experience as seriously as the customer experience. Investing in talent and maintaining high levels of capability is a crucial aspect of this – and for your marketing function, the next six months will be a critical time to do this.
The impact of not investing
The pandemic has given many people more time to invest in themselves and the opportunity to reflect on what they want from their careers. For marketers, who have seen first-hand the rapid changes borne by Covid-19, this is likely to be more acute than most. Reflecting this, at CIM we've seen a rise in self-funded study which means that people are taking their development into their own hands. This could in turn mean they are more likely to take their skills elsewhere as soon as a better offer comes along.
Investing in your team has never been more essential and with 77% of employers experiencing marketing skills shortages (Hays UK Salary and Recruiting Trends, 2021), upskilling is top of the agenda. If you want to attract talented individuals, those who will really add value to your business, you will need to offer more than just a good wage and benefits. Increasingly, talented individuals will ask how they can develop and what opportunities your organisation can offer them.
The productivity conundrum
In terms of productivity, the UK lags behind the rest of Europe, with one of the main reasons being a lack of investment in upskilling. Marketing plays a crucial role in delivering business growth but despite their impact on the bottom line, marketers often find themselves at the back of the queue when it comes to development. In fact, CIM's Impact of Marketing 2 report found that 41% of senior marketing professionals have not participated in training over the last two years.
It's easy to dismiss the importance of qualifications and training when budgets are tight, but we ignore development at our peril. For a team to reach their full potential, qualifications and Continuing Professional Development (CPD) are vital considerations. Skilled marketers are more productive – fact. And with marketers perfectly positioned to guide their businesses through this period of recovery, your organisation is likely to need marketing capabilities now more than ever.
Don't wait to upskill
So, what's holding you back? Concern over the removal of face-to-face learning due to the pandemic could be a factor. However, virtual learning looks likely to stay even when face-to-face returns, and for good reason. It has flourished during the pandemic, giving professionals the opportunity to connect with a wider network of peers and enjoy a more diverse range of learning experiences, and it has been found to be as effective as face-to-face if it is delivered well. 
Online learning is also more cost-effective for employers, not just in terms of the upfront cost but also in reduced time out of the business, travel expenses and more.
But developing a culture of learning doesn't have to solely focus on formal training. If budgets are tight, there are still many things you can do to help your team upskill. Simply encouraging people to take control of their own development by providing the time and space for self-directed learning can be highly effective. The digital world brings a wealth of free resources right to our desks with podcasts, TED Talks, free-access courses and so much more. Business-specific options can include peer-to-peer training and colleague-led lunch and learns, as well as job shadowing or mentoring. The key thing to remember here is that your top talent may already be investing in their own capabilities, but it's not too late to take a proactive approach to supporting them with this. If you do, you'll be more likely to retain them for the long term.
Good marketing is going to be a key differentiator in the coming months as businesses will be looking for insight on how to adapt their propositions and services. To ensure that we aren't left without the key skills to drive businesses back to full strength, assessing and identifying skills gaps in your team and devising development plans is essential. Start by engaging with people on what opportunities they are looking for, and resolve any emerging requirements with at least one of the many learning methods that are available, from professional qualifications to webinars.
Still think you can't afford to invest in training? Consider the cost of replacing a skilled, established employee, which can be upwards of £30,000 when you consider recruitment, onboarding, upskilling and loss of productivity. Compare that to the cost of an effective L&D plan and learning is looking better for your balance sheet.
So, is it time to invest in your marketing team? Absolutely.  
CIM offers a range of professionally recognised marketing and digital marketing qualifications, designed to develop the core marketing skills that businesses need to thrive. You can choose from a wide variety of CIM qualifications today.