Preparing for study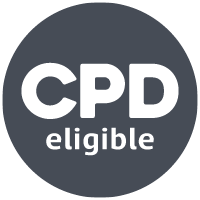 Two marketers with very different experiences of study explain how they prepared to upskill their careers in marketing
Studying the right course at the right time can secure a promotion, cement your knowledge, plug a skills gap, get you a new job, increase business advantage at your organisation – the potential benefits are huge. However, it's a big commitment, and it helps if you are well prepared.
Here, two marketers explain how they prepared to embark on courses of study, and give advice to others doing the same.
James Wainscott, communications manager at Wine Intelligence
While working in a similar role at a previous company, James Wainscott studied for a Wine & Spirit Education Trust Diploma in his spare time. He says it was a focused course with a clear goal, so he knew it would be a tall order to fit work for the diploma around full-time employment.
James found his 'activation energy' in an appreciation for one of the biggest benefits of taking a course:
"While experience is invaluable, learning on the job from scratch can be hard work," he says. "In other words, why learn from your mistakes when you can learn from other people's?"
Wainscott ensured he researched the syllabus and exam papers beforehand, so he could immediately begin to fill in any knowledge gaps and flag any areas of potential difficulty. Then, when he got down to work on the course material he could start to put matters straight. It also helped him get ahead of the game and pick out specific areas of personal interest that he wanted to specialise in. 
He also created, and stuck to, a recipe for processing and remembering the new information he would be receiving:
Use a digital flashcard app, so you can review key insights on your phone whenever you have a moment of downtime.


Make course notes, rewrite them, consolidate them, and flesh them out with your own secondary resources and research to bring them to life.


Present your work to yourself in a way you know you'll enjoy rereading it (print it, bind it, highlight bits – whatever floats your boat).


Put your new-found knowledge into practice by doing as many past papers as you can, even if it's just scribbling an outline of key bullet points.
More than anything, though, he says he took care to carve out enough time for his studies.
"I make a concerted effort to study a couple of evenings a week throughout the course. Trying to fit a year's worth of learning into the three weeks before an exam – on top of a full-time job and family or social commitments – is either a sign of madness or hubris."
Tom Kerwin, UX researcher at Zopa 
Tom Kerwin's career has already taken him through work at startups, consultancies, agencies and more. 
For him, studying to upskill his marketing career has often been self-directed, but at times intense, and has seen him sample many types of learning, from massive open online courses (MOOCs), self-study books, blogs and videos, to professional talks, workshops and short offline courses. 
Tom sees learning as a way to reprogram his approach to professional life:
"The value of a course is not only in the information you get; it's in the way it makes you rethink how you do things, so you can level up and close that skills gap. It's good to take on study when you find some piece of the puzzle is missing – glimpsing another layer and feeling that when you peel it back, you'll understand things that bit deeper. For me, it's all been about following something down the rabbit hole."
Kerwin says that across different types of study, he has picked up tactics to make space for studying at the workplace and at home, as well as preparing mentally.

These include:
Earmark time at work that can be dedicated to your studies in advance.


Make sure your manager understands this new commitment and allows you to take time to complete it.


Create space at home for study by repurposing time every day that currently goes towards a hobby (reading or watching a TV series, for example).


A classic tip that still works: start a fresh notebook for a fresh topic.
To cement what he's learned, Kerwin always aims to put the theories and hypotheses to work as soon as possible. For example, he recalls that when two opportunities to run big card-sort studies with clients cropped up, soon after he'd finished a card-sorting course, he jumped on them.
However, he admits it's not always easy.
"With less immediately applicable skills, it has sometimes taken a fair amount of discipline to make myself do the practice. Only a fraction of the knowledge can be transferred just by someone telling you about it. The learner also has to use that knowledge, test it, and make it their own. 
"You could also consider one extra thing: to really master something, teach someone else. I've never learned anything more thoroughly than when I've had to teach it to others. It forces you to structure the thoughts for yourself, and gets you to contend with any surprising student questions about the topic."
Ultimately, preparing to study for a course or qualification is not just about the study itself, it's about preparing to put that study into practice back in the workplace.


If you're looking to boost your learning, studying members of CIM can access a range of resources to aid their qualification via MyCIM, including past papers, studying tips and cutting-edge research. Log in now to discover more.