Three brands to watch with a sustainable USP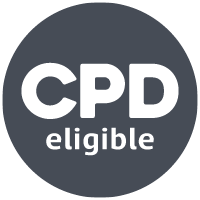 Biodegradable tights, dissolvable beauty serum packaging and plastic-free deodorant - meet three brand innovators with sustainability at their core. (Spoiler alert - the co-founders are all former marketers!)   
Sustainability is quickly becoming a core part of many brands' strategies, but for larger companies that have been operating for decades, it can be challenging and complicated. It's an  area where you could argue startups have a distinct advantage, as they can make sustainability a USP at the inception of their business and brand. This  can then seamlessly be ingrained across all facets of the business - transforming it into a valuable marketing pillar to leverage.   
Here are three new brands that have been built around sustainability from the ground up, and how they're working with this element to intelligently engage audiences.  
Billi London - taking biodegradable to boutiques 
French entrepreneurs and former marketing executives Sophie Billi-Hardwick and Marie Bouhier, knew biodegradability was becoming a successful solution in the fashion industry. But it had never been applied to ladies tights, and for a small garment, they're a big problem, waste-wise. Globally, eight billion pairs are produced, worn a few times and discarded each year. Most are non-recyclable and can take up to 100 years to decompose in landfill.  
That is, until Billi-Hardwick and Bouhier launched their biodegradable tights brand, Billi London, with a crowdfunding campaign in May 2020, smashing its target by 2.5 times with over 600 orders. This was the culmination of an 18 month journey, working with Italian fibre experts to find the correct weaving technique to offer premium, durable and comfortable tights, going through multiple rounds of prototypes to create a product that will biodegrade in landfill in just five years.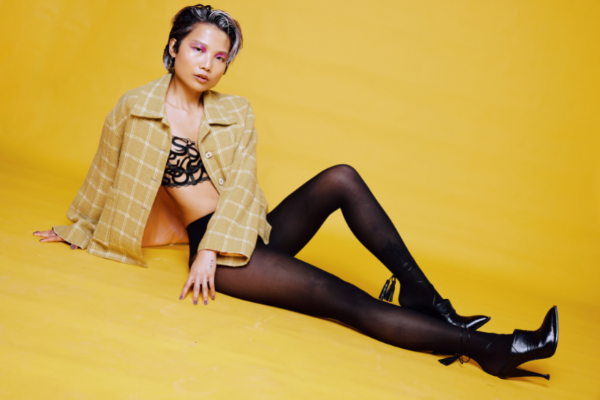 Image credit: Photography - Adam Fussell (@adamfussell)​ 
This has also involved reviewing the whole journey, since it hasn't adapted to modern women, Billi-Hardwick believes, from design, material and packaging, to how women buy and care for tights.  
"Women robotically dispose of their ripped tights, without realising the impact this has on the environment: it's how it's always been. So we're also trying to educate our consumers and bring them on a conscious living journey with us."  
Billi-Hardwick and Bouhier plan to become the leader in biodegradable intimate wear in Europe by 2025. They sell on their own website, through online marketplaces Wolf & Badger, Know the Origin and Lone Design Club, Parisian designer store La Maison Perchée, and are currently featuring in a pop up at London's Seven Dials. They're transforming shopping for tights from a back of the store, throw it in the basket experience, to one that treats tights as a luxury object that should be cherished and cared for. 
Common Heir - innovating and educating 
Beauty marketers Cary Lin and Angela Ubias, set up Common Heir in 2020. They've packaged vitamin-C serum in individual capsules which dissolve in hot water, or biodegrade in household waste, and also come in a recyclable outer layer. 
The brand's website puts its environmental message front and centre, with "learn more" and "read more" key calls to action, and 'sustainability' as a top menu item. It's designed to help consumers understand how the product's unique packaging works, without compromising its efficacy.  
"The beauty industry has a huge packaging problem - in the US, nearly 7.9 billion units of plastic packaging alone is produced for cosmetics. We wanted to take into account not just where things come from, but where they'll go after we're done with them," Lin explains. 
Image credit: Common Heir
But rewriting the beauty rule book is not simple, adds Lin. 
"We learned that changing consumer behaviour and expectations is key. People are so used to things that look familiar - lotion in a plastic bottle, for instance. It's hard to reimagine skincare to be delivered in a capsule, since it requires designing formulations specifically," she says. 
"We're proving you don't have to sacrifice clinical performance to be sustainable. That resonates with consumers. That's inspired our future product development to challenge the skincare industry." 
Wild deodorant - naturally plastic-free  
Natural deodorant brand, Wild, wants to rely as little on plastic as possible, as co-founder Freddy Ward believes consumers are crying out for more relatable, sustainably focused brands that offer products that actually work. Wild's refillable deodorant case is made largely of aluminium, and the deodorant refills themselves, are packaged in compostable and recyclable bamboo pulp.  
Wild's long term vision is to help remove single use plastic from daily personal care routines. Whilst a typical plastic deodorant pack has a lifespan of more than 400 years, a Wild refill will fully compost within six months and biodegrade within 12.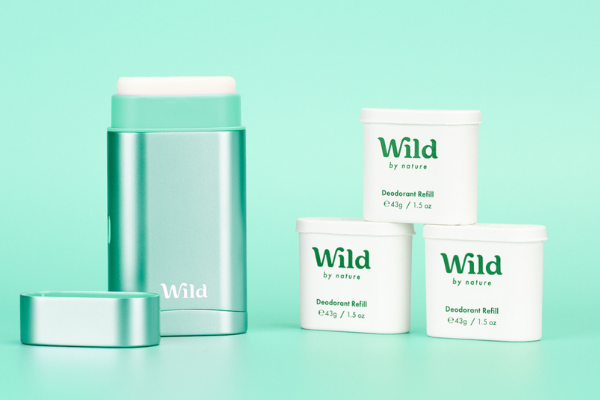 Image credit: Wild
"Our success has been down to a little luck but also a laser focus. And that focus has been on doing one thing really well: we sell one product range exclusively through our website WeAreWild.com and this has allowed us to continually improve the core product and build a direct relationship with our community," says Ward, who is a former marketing director at food subscription service Hello Fresh.  
"This has given us a lot of data and insights, as well as allowing us to create a more personal bond with our community, who have helped propel our growth organically." 
Wild's ultimate goal is to help remove single use plastic and unnecessary chemicals from consumers' daily personal care routines. "Our focus will still be to let our customers guide what they want from the brand and to ensure any products we launch push the boundaries of sustainable innovation, whilst delivering on our promise of stylish and effective products," affirms Ward. 
"The key for us so far has been to not over complicate things. Obsess about creating the single best product offering you can, and look after your customers like they are royalty." 

Discover more on how to implement sustainability in your business by visiting our Sustainable Transformation Hub.