Peloton advert attracts social media backlash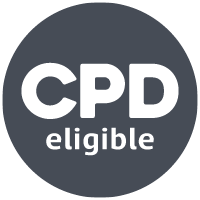 David Beckham, Hugh Jackman and Leonardo DiCaprio. What do these three Hollywood A-listers have in common, fame and fortune aside? They all use Peloton. As for what they think of the fitness company's controversial Christmas advert, the jury is still out. But it's clear what social media thinks.
Peloton, the exercise bike firm with aspirations of becoming the "Netflix of fitness" by offering virtual spin classes, first released their 2019 Christmas advert, 'The gift that gives back', in mid-November. However, a recent wave of criticism on social media has seen the ad derailed, and an eye-watering £1.1 billion knocked off the firm's value almost overnight.
The company was riding smoothly with over $400 million worth of sales in 2018, doubling 2016's figures, and pedalling past main rival SoulCycle in a bid to become the next market leader. Further celebrity endorsement from the likes of Barack and Michelle Obama fuelled its image further as a luxury must-have.
Endorsements from the rich and famous shouldn't be surprising, considering Peloton bikes retail at a cool £1,990 for the 'basics'. Will the celebrity advocates disengage with the brand due to the backlash now sweeping social media? Most likely not. But as the six-year-old brand looks to expand, an ad with little diversity and even less creativity will surely struggle to make an impact.
Critics have likened the ad to Charlie Brooker's Black Mirror, a 1950s-style dystopia and even a hostage video. However, the Advertising Standards Authority have confirmed that the ad does not breach their newly introduced gender stereotyping regulation, avoiding the fate of many more established companies who had their adverts pulled.
Meanwhile, the 'no publicity is bad publicity' debate resurfaces. And that could well be right. Nike is perhaps the most famous example of this, where stocks dipped after their landmark Colin Kaepernick 'Dream Crazy' advert. Initial reactions included social media videos of critics burning Nike merchandise, but the company's stocks recovered quickly, and sales surged by 31%, with stocks rising 5% overall. The ad has since gone on to win an Emmy for outstanding commercial.
Of course, Nike knew the risk they were taking and reasoned that their target audience would welcome a strong message. It seems that Peloton were not prepared for a potential backlash, citing criticism as a "misinterpretation". They went on to claim that they "constantly hear from our members how their lives have been meaningfully and positively impacted after purchasing or being gifted a Peloton bike."
Which begs the question, why did they not just show us that? The advert appeared to try and recreate the experience of user-generated content (UGC) via the video blog created by the woman gifted the bike, likely something Peloton have seen from customers time and time again. Perhaps an authentic representation of this would have had the lasting impact they were hoping for.
No matter how you feel about the ad, one thing is for certain. Poor marketing can and will have a financial impact. Shares in Peloton closed last night down by 5.01%, continuing their downward trend since Monday's close to 15%. However, the value of its shares has remained above September and October levels throughout. As it stands, this is a storm the company could well ride out, but criticism is gathering momentum.
Peloton have not yet released figures for how many people have hastily returned purchases for their significant other following the advert's backlash.


For more opinion on advertising in the festive season, listen to the latest episode of the CIM Marketing Podcast, 'The marketers that stole Christmas'.

Be part of our content. Tell us what you think of Exchange by filling out our quick and easy survey.