Veganuary: It takes more than a month to make a difference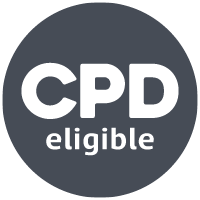 With gentle nudges, not grand gestures, some brands have been making the most of Veganuary. If they continue to help consumers to make better choices once it is over, they can strengthen the win-win correlation between profit and purpose.
This month, more big brands than ever have opened their arms and widened their ranges to embrace veganism. The traditionally meaty fast-food giants – McDonald's, Burger King, KFC – have all launched plant-based products. Their plucky domestic competitor Greggs has backed up last year's vegan sausage roll with a vegan steak bake. Subway, Pret A Manger, Costa, Pizza Hut and most UK supermarket chains have also brought fresh plant-based items to the table. As a result, the eponymous organisation behind Veganuary believes January 2020 is all set to break January 2019's record of 200 vegan product launches.
"A lot of these brands are not the first you would associate with a vegan diet," says CIM marketing director Gemma Butler, but she believes they have an important role to play here. "They help to make vegan products accessible. Consumers who wouldn't feel comfortable in a specialist vegan place are getting new opportunities to try new things – and they seem to be receptive. The willingness to experiment has perhaps been there for a while, but it's only now it's become convenient to experiment."
But that's not to say brands should be shouting too loudly about their small forays into a big issue. Burger King proudly revealed its new soy-based Rebel Whopper, but bungled the launch when it was revealed the burger wasn't strictly vegan because it was cooked on the same grill as its regular patties and was served with egg-based mayo. Instead of smoothly "increasing the availability of plant-based options", Burger King had a backlash to ride out – from social media (of course) but also from organisations such as the Vegan Society, potentially alienating a significant portion of the very market Veganuary appeals to. Burger King also came under fire last year for what was held by some to be a crass campaign around depression. "Brands that get involved with big issues do need to understand them fully," warns Butler.
There is, of course, still a long way to go with veganism – and the final destination isn't confirmed. "A big part of a vegan diet's appeal to consumers is that it's healthy," says CIM's Ally Lee-Boone, "but vegan fast food is still processed fast food." Anyone anticipating life-changing physical improvements from a diet of vegan burgers and sausage rolls is likely to be disappointed. This is increasingly important because, for the first time in 2019, health became the biggest reason for people to sign up for Veganuary.
Consumers who are receptive to veganism for its perceived environmental contribution might also end up underwhelmed by the reality of today's vegan diets. Unlike lots of dairy and meat, vegan staples such as lentils, quinoa and chickpeas are grown a long way from the UK, raising questions about their sustainability. Going forward, as consumers become more aware of these factors, brands will have to think more carefully about how they market their Veganuary range.
Veganism might not be a panacea, but strong cases against meat eating can be made on compassionate grounds or on the basis of livestock's environmental impact. "Veganism is absolutely here to stay," says Butler. If it is to deliver the human health and environmental uplifts it promises, brands still have to do more. "Veganism is a lifestyle, not just a diet," points out Lee-Boone, "so big players in other industries like cosmetics must follow the lead of these food giants." The latest episode of the CIM Marketing Podcast explores exactly how marketers can give consumers the tools to lead better lives.
For Butler, the key is: "Nudge, don't tell. This year, the food giants have presented consumers with a choice to try a vegan product. The next step is to encourage more long-term behavioural change by showing them how such small changes can add up to make a big difference." This means, of course, improving and expanding vegan product ranges, so that they actually deliver the big health and environmental differences that veganism offers.
Veganuary's new product launches have shown that the willingness of consumers to make those changes is there. If brands can now start to make good on the health and environmental promises of veganism, they will be primed to reap their own twin rewards of profit and purpose.


If you're ready to change your own world, choose from hundreds of vacancies at CIM Marketing Jobs.


If you want to find out more ways you can make a difference, start by visiting our brand new sustainable transformation hub.