Report: Impact of Marketing – Rebuilding better customer experiences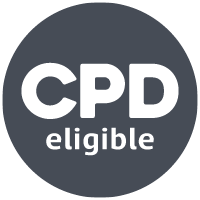 The first in our 2022 series in the Impact of Marketing report, 'rebuilding better customer experiences' explores the challenges the marketing sector currently faces when it comes to engaging customers. The new research analysing the views of 500 UK in-house and agency marketers concludes that marketers are wary of the impact of the pandemic and how rising inflation is impacting and increasing consumer expectations of brands.
This report finds some alarming trends around consumer behaviour and how the changes in consumer behaviour have affected marketers:
Majority of marketers (59%) find it harder to predict changing consumer priorities, with nine in ten (91%) claiming their brand and business model will need to evolve to keep pace
Over a quarter (28%) believe their brand is out of touch with changed consumer needs
Convenience tops table of fastest-growing consumer priorities, followed by overall value for money and environmental impact tied at second place
The report highlights concerns on how the skill set for the sector has completely changed over the past decade, with marketers lacking confidence in certain areas and not prioritising training and development.
However, there are also positive signs within the industry. Marketers are now experimenting with new ways to engage/keep pace with customers, taking chances on new technologies, and adjusting how they use existing channels, which will stand them in good stead.
Discussing the report's findings, Chris Daly, chief executive of the Chartered Institute of Marketing said: "We are living through extremely turbulent times; from the pandemic and the ongoing climate crisis - to rising inflation, and most recently the Ukraine crisis. It's clear from today's results that consumers now expect brands to do more than just deliver value, but also actively engage with societal and political issues. If our industry is to really bounce back, marketers must invest time in getting to know their customers, and carefully consider what matters to them most."
"This latest research should act as a wake-up call for marketers to invest in their training and development. The range of skills expected from marketing professionals continues to expand, which gives us new opportunities to drive change and demonstrate our industry's value. But to do this, it is vital marketers stay on the forefront of the skills required for the job - or they risk getting left behind."
Download the first in the new Impact of Marketing series report below: