The impact of marketing: What is marketing's mission?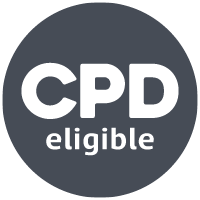 In the first of three papers in our Impact of Marketing series, we present our most in-depth study to date of the roles professional marketers are playing within business.
In keeping pace with change, the marketing profession has suffered a loss of identity and cohesion with long-established disciplines such as PR, advertising and branding, mixed in with digital optimisation and social media marketing. Our aim is to shape a better definition of what marketing truly means today and establish a stronger link to the commercial and social goals it serves.
CIM and Opinium have researched and analysed the views of 1,200 professionals in the field and their peers. Over the course of these three related papers we will examine the changing role of the marketing professional, the drastic increase in skill sets needed to address the different segments and consider the support and training that are essential to ensure marketing professionals deliver a better business experience for all stakeholders.
"Marketing" as a business practice can prove as hard to define as "management", but nonetheless marketing has a great deal of value to deliver commercially and societally. In this report, we will not only expand current levels of understanding regarding the role marketing plays but demonstrate the importance of communicating this. Access the full report below to find out more.