How the CIM Mentoring Programme can boost your career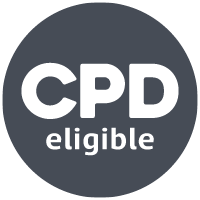 Broadcast:

Thursday 27 October 2022

Chris Murray
Mentoring offers professionals in any industry the opportunity to learn, develop their skills and achieve their career goals. Whether you are looking to find a mentor that's right for you, or become a mentor yourself and help shape the career of others, the CIM Mentoring Programme will ensure you find exactly what you're looking for.
To celebrate National Mentoring Day 2022, join us on 27 October at 13:00 BST for this open-to-all webinar with Chris Murray, co-founder and director of Perform Learn Develop Ltd (PLD), a company which provides mentoring and coaching platforms for a range of organisations, professional bodies and charities.
Register now to discover the many benefits this platform offers CIM members and get the chance to ask your mentoring questions to Chris directly in our Q&A session.
Watch on demand to learn:
How the CIM Mentoring Platform works and how to use it
How to use the platform to find your perfect mentor match
The many benefits of the CIM Mentoring Programme for both mentees and mentors