Practical Insights: Fundamentals of marketing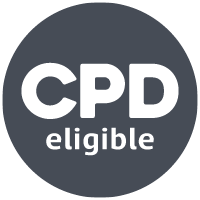 Broadcast:

Wednesday 13 March 2019

Richard Mayer
Today, for most companies, customers are driving the buying process more and more. Understanding customer behaviour, managing customer journeys, delivering customer value and demonstrating ROI through coordinated marketing management are all key features of marketing today.
In this webinar, we provide an understanding of the principles that underpin and guide modern marketing. We'll cover the core concepts, skills, knowledge, processes and capabilities that are required to successfully support, manage and deliver organisation success.
What you'll learn:
Core principles of marketing that have never changed

Demonstrating the ROI of marketing

Emergence of modern marketing principles that are underpinned by developments in
- Data management capability
- Digital transformation 
- Marketing technology evolution
We run monthly webinars that are exclusive to CIM members, enabling you to watch and listen from your desk, or catch up on demand when it's convenient for you.
Member only content
Become a member to enjoy full access to this article and a wide variety of digital content and features on our site. Join CIM from just £15.75 per month for an annual membership.
If you are already a Member please log in by the button below.