Member Exclusive: Six mistakes to avoid with your Facebook advertising campaigns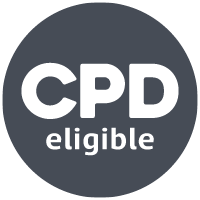 Live broadcast:

Tuesday 29 June 2021

13:00 BST
Sarah Kerrigan
Facebook remains the world's most widely used social media platform, which, along with its extensive targeting capabilities, makes it a huge potential advertising platform for brands and marketers around the globe. So, getting to grips with a Facebook ads campaign means a golden opportunity to get cut through amongst a wide audience, but this also means it's important to avoid the common mistakes you may not know you're making.
Members can join us for this exclusive webinar, where we will break down six common mistakes marketers make with Facebook advertising. Listen live to discover:

Why audience set up is so important
How to get maximum exposure for your ads
What objectives to set for success.
Register now and watch live on 29 June to find out how to set up and manage effective Facebook advertising.
Member only content
Become a member to enjoy full access to this article and a wide variety of digital content and features on our site. Join CIM from just £15.00 per month for an annual membership.