AI: All the content, none of the experience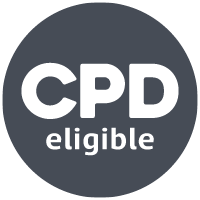 Artificial Intelligence (AI) is a rapidly evolving field which has the potential to revolutionise a whole host of sectors and industries. The continued development and application of this advanced technology raises important questions about the value of human expertise and experience. This opinion piece delves into the implications of incorporating AI into marketing efforts and explores how to mitigate the potential reputational risks associated with the technology.
There is a story which is rolled out at various business workshops and training events. Especially those aimed at sole traders, freelancers, and the S end of SMEs. It goes something like this…
One day, a big shiny machine in a factory full of big shiny machines stopped working. The people who used the machine couldn't make it go, the supervisors couldn't make it go, the technicians couldn't make it go, the managers and even the CEO couldn't make it go.
After exhausting their combined contacts, trawling local business forums and search engines, they eventually found an independent engineer who specialised in this particular kind of machine. 
The engineer came immediately and investigated the problem. Within 15 minutes the machine was working again and the CEO was delighted, until the engineer passed the CEO a bill for £1000.  
"£1000 for 15 minutes work is outrageous!" the CEO spluttered.
"No," the engineer said, "it's £1000 for the 40 years of experience I've gained working on these machines that means I can fix them in 15 minutes."
Have you listened to the live season finale of the CIM Marketing Podcast? You should, it's both excellent and challenging. It explored how AI will affect the marketing sector and suggested that one of the many disruptions AI will cause is a potential to charge based on expertise and experience, and not on time spent. When I heard this my blood briefly ran a touch colder and my breath a little shorter.
Before I became an in-house marketing manager, I worked as a freelance sole trader for 18 years. There was just me and nearly all my clients were smaller businesses. I regularly received, as part of the briefing process, requests to provide marketing solutions which someone in-house could then continue on with. Effectively, put together a plan, collateral, perhaps a website and/or branding and hand it over to a 'lay person'. 
I was lucky, the overwhelming majority of my clients were honest and loyal. I provided training for their chosen team members and the businesses would return at intervals for updates. Occasionally, this wasn't the case and my client would disappear, usually with an untrained individual 'doing' the marketing as an add-on to their usual role.  More often than not, I would end up removing them from my client list and portfolio and wince as everything fell apart - marketing-wise that is. This is why I winced at the thought of businesses with little or no experience or expertise making use of AI to work on marketing.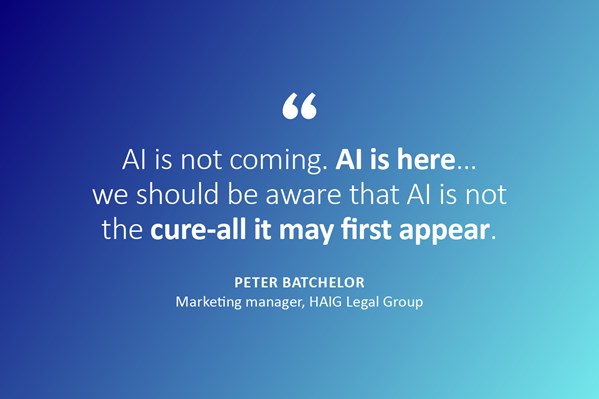 Like many in the industry, I have encountered companies where the marketing has been handed to a PA or administrator, the IT specialist, or the spouse of a director. All these people are great at what they do, being talented in many other areas, however, they are not marketers, and they have no marketing experience. Thus, it is not unlikely that SMEs will task someone to solely use AI for their marketing, in addition to their usual role.  
CIM provides marketers, and those aspiring to be marketers, with a huge range of content to ensure that they are aware of the latest technological developments and up-to-date with best practice and have the knowledge and skills needed to thrive. One such example is the CIM Marketing Podcast live, which outlined how AI can write copy, prepare press releases, create posts, design branding, and bring images to life, quickly and efficiently. It also covered how, in the hands of someone knowledgeable and experienced, this could be effective and a positive use of time. The equivalent of an engineer using their expertise and experience to fix a shiny machine in 15 minutes.
However, we all know, or have heard of businesses who treat marketing as an extra. There are those who see our sector as expensive and barely necessary. Many marketers will encounter someone who wants them to explain why they should 'do' marketing in the first place. The kind of businesses who will give their marketing to the apprentice because they are young and 'good with computers'. 
This is the threat of AI to the marketing industry, the flip side to all the benefits it brings. Freelance, sole trader marketers will no longer just be competing with agencies and each other, but also with ChatGPT, Midjourney and all the other AI solutions on offer.
CIM has recently launched a suite of AI courses designed to empower people who want to incorporate AI technology into their marketing efforts with the skills, knowledge and understanding needed to do so effectively.
AI is not coming, AI is here. People with all levels of talent and experience are already using it to create projects at all levels of quality. Either Pandora's Box is open, or the genie is out of the bottle. As an industry, we should be aware that AI is not the cure-all it may first appear, no matter the benefits which will also be gained from its use. 
By ensuring that your skills remain up-to-date and individuals remain aware of best practice, this powerful technology can be deployed to aid businesses of all sizes by those with the skills to do so both ethically and responsibly.
The advent of AI has undeniably brought about significant changes in various industries, including marketing. While it offers numerous benefits such as efficiency and speed, it also poses a variety of challenges. As AI continues to evolve, it is crucial for businesses to ensure that their staff using AI are properly trained and adhere to best practices to reduce potential risks to the brand.
Are you interested in incorporating AI into your into your marketing efforts? Check out our brand new suite of AI training courses on a range of subjects such as content creation and copywriting.