Five things learned about AI from CIM Podcast LIVE 2023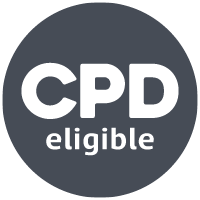 On 04 July 2023, CIM held our second-ever live recording of our CIM Marketing Podcast, to round off the season and delve into the leading topic of the time.
This year, the main subject of discussion was AI – along with some other emerging technologies – and we learned a great deal about its marketing applications from guests Ryan Miles, director of integrated marketing at Microsoft, and Vincent Sider, CIM course director and CEO of Getinference.
For our members who weren't able to attend, here are CIM's top five learnings from our podcast event of the year. Want to take your own learnings? Have a listen on your platform of choice or the CIM Content hub, or watch the episode on YouTube, and let us know your takeaways – like Helen Christopher FCIM did on the day.
Part of the marketing industry and not yet a CIM member? Join up to get the latest marketing insights, discounts on training, free access to templates and guides, start working towards Chartered Marketer status, and access to great events like CIM's Podcast LIVE.
Member only content
Become a member to enjoy full access to this article and a wide variety of digital content and features on our site. Join CIM from just £15.75 per month for an annual membership.
If you are already a Member please log in by the button below.