Four foundational principles for marketers working with AI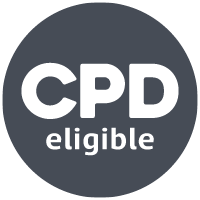 On a hot summer evening at the end of May, a packed committee room in the House of Commons hosted a lively debate on whether Artificial Intelligence is less of a threat to public relations and marketing practitioners than a lack of professional development across both industries.
Chaired by Labour MP for Hampstead and Kilburn, Tulip Siddiq MP, the motion was narrowly carried, but saw many in the room change their allegiance multiple times as the debate went on.
Whilst the word 'threat' came up repeatedly throughout the debate in the House of Commons, it was eclipsed threefold by mentions of 'professional standards' which were seen as key to unlocking sustainable commercial advantage.
Heavy focus also fell on rapidly evolving generative AI tools such as ChatGPT and Bard, both their current capabilities and their future potential. In contrast to the often sensationalised depiction of AI in the press and by Hollywood, AIs were overwhelmingly discussed as powerful tools rather than personalities.
Such tools were recognised as having huge potential to unlock workforce productivity and creativity. However, many in the room raised concerns that content produced by these generative tools necessitated tight professional oversight from humans to ensure the quality of the output.
Ultimately, the room concluded that the risk of failing to maintain continuous professional development within the marketing and public relations industries posed a greater threat than AI alone, but that considerable work is required in both professions to implement this powerful new tool in a way that is ethical, effective and valuable to business.
James Sutton, CIM's strategy and commercial director commented: "As marketers, we must adapt and understand what AI means to our organisations, our capability and our customers. Developing the relevant skills, adapting quickly and approaching new technologies with integrity and professionalism will be essential to ensure we leverage the positives brought by AI."
With that in mind, we've designed four foundational principles for marketing professionals to use as the basis for the implementation of this powerful new technology.
1. Act ethically, responsibly and with integrity
CIM members adhere to a code of professional conduct which states that they must 'act with integrity at all times and conduct themselves ethically', and this tenant applies equally to marketers using AI. 
Whilst this exciting new technology has the potential to usher in a vast range of positive benefits, the possibility of misuse cannot be understated. One of the critical findings of CIM's debate in the House of Commons was that AI is only as ethical as the humans operating it. Unethical operators have already utilised AI to spread misinformation and disinformation, create deep fakes and commit fraud. Therefore, when using this new technology, marketers must be guided by ethics and integrity. 
Coupled with an ethical foundation, marketers must act responsibly, which CIM has consistently advocated for across the profession. Innovation usually outpaces regulation and legislation, and AI is proving no different. Whilst governments worldwide are making concerted efforts to design and implement a framework of regulations, this is currently some way off.
Until government legislation and/or regulation comes into force, the use of AI in marketing activities must be guided by professional best practices. Earning customer trust takes a long time, and a brand's reputation can be tarnished very quickly by acting irresponsibly. This risk is particularly pronounced when using new, emerging technology. Ensure that AI-driven marketing efforts align with your brand values and objectives and remember that quality and relevance should never be compromised.
2. Ensure quality
Generative AI has demonstrated its ability to increase productivity by automating repetitive tasks, drafting copy, generating ideas and summarising documents. However, it has also shown inaccuracies, hallucinations and biases. Therefore, marketers using this technology must employ critical thinking and quality assess the outputs of generative AI.
AI can and does make mistakes. Failure to fact-check its output before publication (and correct any inaccuracies) can be seen as carelessness and, at worst, as a deliberate effort to spread misinformation. It is best practice to utilise a multi-step approval process to ensure data or content is factually accurate before being published internally or externally.
3. Be transparent
Whilst many customers may have no issue with their data being used and processed by AI systems, it is nonetheless important for businesses to be completely transparent about these practices. 
Having clear policies available to customers and employees about how their data will be processed will likely become essential for marketers and businesses in future. Many agencies and content providers are now labelling documents which contain AI-generated content. 
4. Build AI awareness
Before deploying AI, marketers and marketing teams need to research the area thoroughly. Ensure that team members are up to speed with the latest developments in the field, including topics such as best practice, upcoming legislation and privacy concerns. 
As a marketing professional, developing specialist knowledge by investing time in understanding the technical differences and limits of the algorithms behind programmatic ad buying, generative AI, and the future possibility of artificial general intelligence will also be beneficial. 
Interested in learning more about AI? Secure your spot on one of CIM's brand-new AI training courses, designed to ensure your skills are up to date and keep you aware of best practice. With a range of areas to choose from such as generative AI and the law, content production, programmatic advertising and copywriting, you're bound to find one that suits your needs.
To find out more about CIM's recent debate House of Commons head over to the Debating Group's website where you can access the full report.