Catalyst profile exclusive: The Future Builder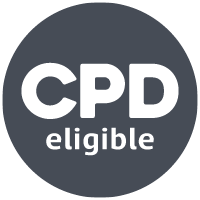 Conny Kalcher, CCO at Zurich Insurance Group, has gone from building bricks to building brighter futures. This article is an exclusive look inside the April 2023 edition of Catalyst magazine. 
Conny Kalcher has had a whirlwind career, and picked up many tips and tricks of the trade along the way. In this profile from our recent Catalyst, she reveals how to find the perfect balance between short and long-term goals while thinking beyond products to experiences. Sticking with the theme of thinking above and beyond, Conny explains how to go above a job description to get promoted, and offers plenty of practical career advice giving examples from her own experiences. 
Conny Kalcher CV
2019-present
Zurich Insurance Group
Chief customer officer
2018 - present
Brandheroes.com
Board member
2017-2019
IC Group
Board member
2018 - 2019
MindFolio
Partner
1985-2018
Lego Group
Roles included:
2016 - 2018
Vice president, brand development and marketing management 
2011 - 2016
Vice president, marketing and consumer experiences 
2006 - 2011
Vice president, consumer experiences
2004-2006
Vice president, people, culture and corporate communications
2002-2004
Vice president, global innovation and marketing
Catalyst magazine is just one of the many exclusive benefits of a CIM Membership. Start yours today for access to the full issue, as well as the chance to register, or watch on-demand, one our monthly member-exclusive webinars. For more information on membership or the benefits you can receive, visit our membership page today. 
Start your CIM Membership today
Conny Kalcher: Future Builder
Conny Kalcher may be chief customer officer at one of the world's oldest and largest insurance companies, but her route here is not one you might have expected. A large chunk of her career – 33 years – was spent at Lego, nearly two decades of which as a VP. While an undeniably 'fun' brand to work with, her first major task was as serious as it gets. She dives right into our conversation by explaining how she helped to turn around the toy company, and she's open about what went wrong. It was the late 1990s and the plastic brick firm had lost its way.
"We kind of lost the relevance for kids and we got more focused on ourselves and less on the actual customer," Kalcher says. "And we were almost losing the business – we were trying to do many different things, but it wasn't really coherent."
Many companies have found themselves concentrating more on what's going on internally and less on the people who buy the products, but some might shy away from publicly discussing it. Not so Kalcher. "We had to get back into what's the core proposition of Lego," she says.
"What do we actually stand for? And that's the building system [of bricks]," she says. In other words, Lego had to reconsider its reason for being, and it undertook research to understand how children play. "We could see that playtime was shrinking. There are demands on kids [to do] many different things, so playtime was only 20 minutes. And if everything you sell has to fit into those 20 minutes, that becomes difficult," Kalcher explains. The brand needed to work out how it could play a larger role, such as during bedtime stories or when children were playing computer games.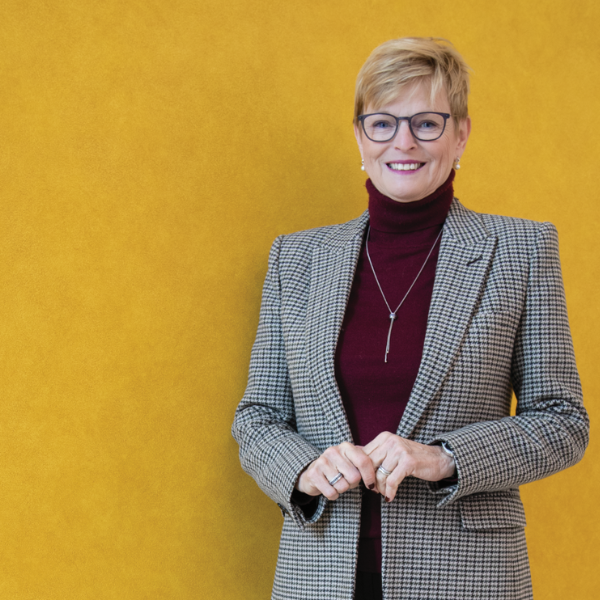 Photography by Daniel Büergisser
Telling Stories
So, the company started to develop narratives. "People don't buy products, they buy experiences, and digitalisation of course helps to get you thinking that way. That's why we have a story in the middle and then you could experience that story in a theme park. You could experience that in a game, you could experience that in a product," she says.
Around 2000, Lego created Bionicle – a set of half-robot, half-human characters – and used different media to launch its story and products.
"All the marketing was like whoa, this is a trailer for a film. It was extremely beautiful and dramatic and exciting. So, it's not a static toy ad or a model. People then saw the opportunities, such as, let's try and do TV shows and films based on the little Lego characters," Kalcher explains.
It was a huge success: Bionicle made a reported £100 million in sales in its first year, and the strategy also worked for other franchises. Ninjago – which launched in 2011 as an animated TV series to tell the story of six Lego ninja characters – was originally planned to last only three years, but continued for ten, becoming a feature film, theme park ride and magazine.
As part of Lego's ongoing turnaround, Kalcher was appointed VP of people, culture and corporate communications in 2004, taking on the position after spending time in a senior marketing and innovation role. Her focus was on practicality and making HR processes simple, as well as motivating employees around Lego's new purpose: to inspire and develop the builders of tomorrow.
Kalcher was consistently promoted over more than three decades at the brand, during which time she undertook a marketing programme at INSEAD business school, and a course in digital marketing at Harvard Business School. How did she make sure she kept climbing the ladder? "It's about showing not telling, isn't it? It's kind of taking charge of your role. Nobody ever asked me: can you look at social media. We looked at social media because the kids were there," she says.
People don't buy products, they buy experiences.
Channel Shift
Kalcher took responsibility for Lego's customer experience in 2006, presenting the company's first social media strategy to its board as Facebook started to become popular. Like many companies, Lego was concerned about losing control if it encouraged consumers to create their own content. "Everybody was scared as hell when we did it, [people felt] we will be criticised, it will be dangerous. And it wasn't – it was a big, big enabler," Kalcher says.
Her team also brought in Lego Ideas, a community platform that allows people to suggest product ideas and show off their Lego creations. "The problem was always OK, we want to try this new product, but we know it won't sell as much as if we do a Ninjago castle, or a Harry Potter castle, or Star Wars, so the bigger things always killed the smallest things. But via Ideas, we could do shorter production runs and try things out and see what flew off the shelf," Kalcher says.
Bringing customer insight into a company is also a way for people to grow their careers, Kalcher says. "If I see talent, I see people who are not just fulfilling their role but making more of it, and saying, this is what customers are doing today. What can we offer them there?"
Kalcher left Lego amicably in 2018 after she was offered a position she wasn't keen on. "It's better for me to have had 33 amazing years and then leave when everything is fine and I'm happy, rather than take something I don't feel is exactly what I want to do," she says.
A stint as a partner at her husband's property tech firm MindFolio followed, and Kalcher says she had no plans go back to a large company. But then a recruiter for Zurich called.
"To begin with I wasn't that interested, because I thought, insurance – that's not customer-focused," Kalcher says. But, on meeting CEO Mario Greco and other executives, she quickly warmed to the company and the role.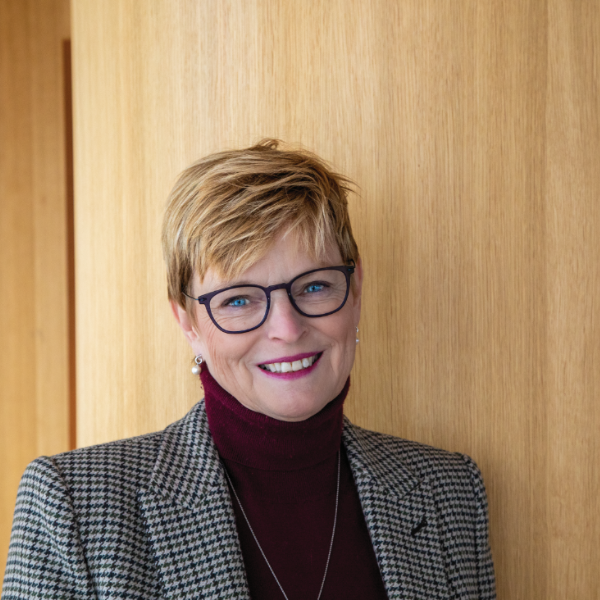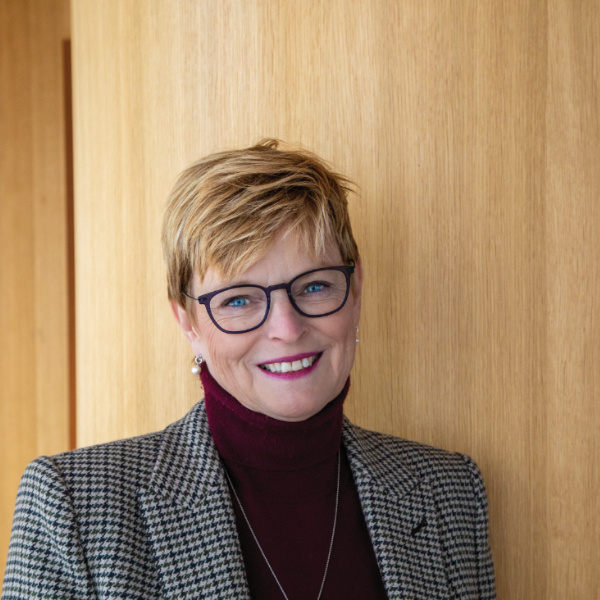 Photography by Daniel Büergisser
CX Star
A large part of Zurich's long-term strategy is a focus on customers. "I loved the ambition of the company and taking some of the things I've learned and trying to apply it to an industry that really needed it. I felt the [company's] values were quite close to Lego's," she says.
She leads Zurich's customer office, created in 2019 to "further elevate customer excellence", according to a press release. When Kalcher joined, Zurich used net promoter score (NPS), a method of research that works out a score based on the number of 'promoters' versus the number of 'detractors' a brand has, but it did not have a fully-formed customer experience strategy.
"The opportunity was that they needed somebody who understood not only the customer strategy, but how to implement it. And we can all put some nice words on paper, but how are we going to change this super tanker from this direction to that direction?" Kalcher says.
Kalcher went back to brand-building basics, looking at the company's purpose, value proposition, brand strategy and communications.
Over the past three years or so, the company shifted its purpose from "We're here to protect you," to "Create a brighter future together," co-creating the new purpose in collaboration with employees, which number around 50,000 globally. In doing so, Kalcher says Zurich has moved its customer experience strategy away from being a transactional company to one that connects with people emotionally.
We've become a different company. We're not this corporate thing anymore. We are much more relatable.
Kalcher and her team helped improve Zurich's transactional net promoter score among retail customers by 7.8 points between 2019 and 2022, and added 4.6 million net new customers. How has the company achieved this?
Call to Action
The secret is to look at the insights NPS provides rather than simply the score, Kalcher says. The firm meets monthly and quarterly to do this, which Kalcher describes as a "constant operational iteration of improvement". Segmentation of customers has also helped better identify their needs.
Kalcher's team has developed a tool to let customers use their smartphone camera to show damage to a car after an accident while on a call with a claims' handler. All the information needed can be gathered in one go, with simple claims able to be paid then and there.
The company is also exploring ways its people can have more empathy with those who need help. "The first question should not be: 'What's your policy number?' If you've been flooded, it's more: 'What can we do for you?'"
She's also working on more ways to serve customers. "It used to be easy to just pick up the phone. Now, people want to be on WhatsApp, and they want to get a text message – and they don't all want the same, so we need to get to where our customers are, and we need to be at the forefront of that," Kalcher explains.
The proliferation of data and ways to analyse it helps, but what customers need must be the first port of call, she adds. "It's not digital first and customer last."
Being a publicly traded company means it reports quarterly, but it also looks further ahead. "We have a CEO who strongly believes in the long term, the value and giving back to not just customers, but all stakeholders, it's a balanced scorecard," she says. A focus on values is also likely to lead to success, she adds.
"The brands that will really win are the brands that have [customer experience in] their DNA and they have a longer lens on performance."
CIM Members can read the full digital edition of Catalyst April 2023 via our digital content hub.
Catalyst magazine is just one of the many exclusive benefits of a CIM Membership. Start yours today for access to the full issue, as well as the chance to register, or watch on-demand, one our monthly member-exclusive webinars. For more information on Membership or the benefits you can receive, visit our membership page today.