Escapism vs reality: The polarity of Christmas ads in 2020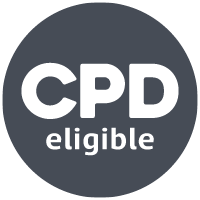 The Christmas ad campaigns have been launched. In this unique year, the polarisation between how big brands are approaching the festive season has never been greater. Both directions have their appeal, but the important thing – even in unprecedented times – is to remember the fundamental principle of festive advertising…
The big players have launched their festive ad campaigns into a market – and atmosphere – that no one would have predicted 12 months ago. Some are taking the opportunity to push a serious issue; others are out to deliver a moment of escapism. Both approaches have risks and rewards, but this year's successes and failures show us that the most important thing is to fully commit to your chosen path. Otherwise, says CIM's Adam Pyle, you risk committing the unforgivable crime of blandness.
On the heart-warming side of the great Christmas ad divide, there's the likes of Marks & Spencer, which is set to release no fewer than nine festive food-focused ads this year. First up, it's got Olivia Colman alluding briefly to 'Cor, what a year!' before delivering a typically sumptuous slice of M&S food porn. "There's escapism here," says CIM's Ally Lee-Boone, "but there's also the nostalgic element of M&S returning to a tried and tested concept they know has really landed with audiences in the past."
In a recent Exchange article, we noted the impact of revival campaigns; well, this trend is clearly not abating just yet. Coca-Cola sits alongside M&S in aiming for something a little timeless, while fellow American behemoth Disney is even more intent on extracting tears from viewers – its ad goes back as far as 1940 but makes no reference to the events of 2020. Also committing to pure escapism is Walkers, which has teamed up with LadBaby (creator of last year's Christmas number 1, 'I Love Sausage Rolls') to launch its new flavour of festive crisps. Walkers senior marketing director Fernando Kahane said some "light relief" is "what the nation needs after a challenging year".
On the other side of the divide, there are brands looking to make a point this Christmas. Boots has donated £1m worth of products to The Hygiene Bank and given over its ad to promoting the charity's work on hygiene poverty. John Lewis is trying to raise £5m for Home-Start and FareShare, which help put food on tables in struggling households.
"John Lewis is clearly trying something different this year," says Lee-Boone. "Arguably we haven't seen this level of separation in the different approaches from brands before, but the divide reflects a polarity that exists first in consumers. The kind of advertising you're going to be receptive to right now depends on the situation in your household – for an ad to land, it relies on a lot of audience insight."
Whichever approach a brand takes, there are potential pitfalls. "An escapist, consumerist message can easily collapse into mush or come off as tone deaf, especially in a year like this one," says Lee-Boone. "On the other hand, consumers can be highly sceptical when it comes to messages of social responsibility from brands, particularly at a time when social awareness is high."
And whichever approach a brand takes, the fundamental principles of Christmas advertising remain the same. "Blandness is the worst crime," suggests Pyle. "I think it's easier to forgive something like Coke for being a little blatant in its escapism – because it's a hugely ambitious advert even if it didn't quite land for me – than it is to forgive something like Asda, which has probably played it a bit too safe."
Underlying all of this, it's telling that, despite everything in 2020, interest in the latest Christmas ad crop is undimmed. "At this time of year, TV ads are still the best way we know of creating cinematic moments of surprise and delight," says Lee-Boone. "As more and more brands eschew the platform in favour of digital alternatives, marketers will be pushed to emulate the impact of TV ads digitally, and that's a significant challenge. But digital does lower the barrier to entry."
This is something marketers will be keen to capitalise on when purse strings are being drawn tighter. This year, Irish supermarket SuperValu made a splash on social media with the heart-warming simplicity of its Covid-aware Christmas ad. Last year, Hafod Hardware managed to do the same thing with #BeAKidThisChristmas, amassing a whopping 2.7m views on YouTube. "The opportunity for marketers to do more with less budget is significant here," says Lee-Boone.
Ultimately, Christmas ads are not just a staple of the festive season, but the unofficial start of it. Large organisations have long seen the advertisements not merely as a way to increase footfall, but as a medium to convey the very essence of their brand, while SMEs have found clever ways of increasing their own influence with much smaller budgets. Even in the most chaotic of years, with consumer habits threatening to change permanently, Christmas ads ignite conversations in a way no other marketing campaign can. This is why, even in an age of uncertainty, they are here to stay.
Design and deliver a strategy that works for your business in the next 12 months. Our one-day virtual course, Strategic Marketing Planning for 2021, can help you to redefine your strategic marketing priorities and rationalise budgets. Find out more.