How effective is nostalgia marketing?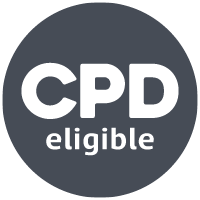 In a period of uncertainty, the basic strategy of reviving an old campaign is a sound one. But to make a real impact, there are other issues marketers must consider before simply relaunching their blasts from the past.
In recent weeks, a flurry of British brands have been looking backwards to move forwards. Faced with an ever fluctuating new normal, big names including Asda, Marks & Spencer, Maynards Bassetts and Bernard Matthews have dug into their archives to dust down some mothballed campaigns and brands that they think will play well with a discombobulated nation.
First up, Asda has revived the 'Asda price' pocket tap. "Shoppers have always known and trusted that Asda Price means great value – as well as being an icon that makes them smile – and so we thought the time was right to bring it back," commented CEO Roger Burnley. This is a tried and tested strategy, according to CIM's Ally Lee-Boone: "We see it time and again: when times are tough, it's a pretty failsafe technique to remind consumers why they might have bought from you in the past and why they should continue to do so in the future. Right now, of course, there are also a lot of people looking to save money."
Paul Hitchens, a CIM course director who specialises in branding, agrees. Writing for Exchange earlier this year, he referenced the last time such tactics were used en masse – the credit crunch of 2008: "A long history reminds consumers that the brand has weathered past storms and stood beside its customers. Famously, the Hovis boy got back on his bicycle in 2009 and the Milky Bar kid saddled up his horse once more. Reminding the public of Hovis's long history boosted sales by as much as 13%. Unilever, owners of the Persil brand, adopted a similar strategy, bringing back the 'Persil mum' with a montage of advertisements spanning 50 years to boost their salience."
Back in the present, Marks & Spencer is appealing as much to the heart than the wallet. It hopes the dulcet tones of Irish actress Dervla Kirwan – the original voice of its 'This is not just food…' campaigns – can seduce the audience of Britain's Got Talent, the ITV show it sponsors. "Flagship campaigns that pull on emotive themes or have that nostalgia factor can really play well," says Lee-Boone, "especially at a time when digital has proliferated and, at the lower end of that, advertising can be really impersonal and forgettable."
CIM's Adam Pyle sees another compelling reason for brands to embrace the old and comfortingly familiar right now. "You can't advertise or plan for a future that's uncertain, which means you have to react quickly to what's going on right now. That means creative processes are being sped up. At the same time, marketing budgets have taken a hit recently. If you've got to move fast and cheaply, returning to an effective, oven-ready campaign makes a lot of sense."
That said, Maynards Bassetts is daring to consider the longer-term future. As owner Mondelez announced the return of its 'Set the juice loose' campaign after four years of the brand not doing any advertising at all, UK & Ireland associate director Elize Burditt said: "This isn't a short-term play, this is about building long-term equity to build this healthy sustainable business going forward." Like Asda's focus on price, this campaign's emphasis on 'juice' has aged well, reckons Lee-Boone, and feels right in 2020 given the trends towards healthy eating and natural ingredients. "Apart from the looming risk of too many businesses launching too many blasts from the past and audiences getting jaded, one thing marketing departments do need to be careful of is tweaking older messages so that they are in line with today's values."
Healthy eating is, of course, what brought down Turkey Twizzlers all those years ago. In 2005, Jamie Oliver made them the bad boys of his campaign to improve school dinners. They were banned from schools and Bernard Matthews soon stopped making them altogether. The firm is making a big play of the fact its new-generation Twizzler contains 87 calories, compared to the 137 in its predecessor, and is 70% meat, compared to just 34% in the old version.
"They've recognised the problems of the past and appear to be tackling them head on, so this is a bit more than just another revival campaign," says Lee-Boone. "For Bernard Matthews, Turkey Twizzlers would surely be one of their most recognised products. The campaign to ban it wasn't universally popular, so now they've potentially got people who are pleased to have them back and another cohort who might be convinced by the messaging to try the new Twizzler."
But could Bernard Matthews have gone further? "I just wish they'd done a bit more with the launch," says Lee-Boone. "They missed a big opportunity to re-engage in debate with Jamie Oliver, show a more reverential side to their brand and potentially make a bigger splash."
Whether or not these revival campaigns will have the desired impact,  they enter a world that's changed a lot since they first aired. In the battle for space, brands will give themselves the best possible chance of success if they align the nostalgia with planning that is both forward-thinking and flexible.


Plan for a successful 2021 with our new virtual training course, Strategic Marketing Planning. Discover the key pillars for a robust strategy, including trust and innovation, in this exciting new opportunity to upskill.