Have marketers lost control of the scammers?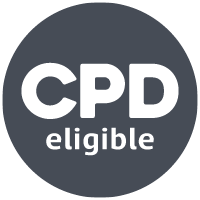 It's one thing to stimulate demand through scarcity but quite another to hand your reputation over to scalpers and con artists. Morag Cuddeford-Jones insists marketers need to take control of the narrative
Having lived through The Great Tracy Island Trauma of 1992, I swore to myself that once I became a parent I wouldn't join in the mad scramble for this year's hot toy. And yet November 19 2020 saw me, like thousands of other parents, frantically hitting refresh on ecommerce sites, hoping to secure an elusive PS5 console in time for the big day. Somewhat unbelievably, I nabbed one. A total fluke.
However, a dear friend a few doors down did not. Since then, she has been calling with excitement at having seen a second-hand console on a marketplace at a knock down price. And I have to remind her that a) no-one has second-hand consoles right now, there were barely any first-hand ones and b) if they did, they most certainly wouldn't be selling it for £100. Maybe they missed a zero off the price, I suggest. 
The reality is, these offers are scams. Either from gamers getting revenge on the bots that scooped up all the stock first time round, or to dupe well-meaning and slightly desperate parents into parting with their hard-earned cash. What is disturbing is how little seems to be being done to make sure these scams don't flourish.
Out of curiosity, I had a look around the net for similar offers. One graphics card that has been flying off the shelves and is rarer than elf-dust was on sale on Ebay at double the ticket price. Until you looked closely to find that the seller was only offering a photo of the graphics card for double the price. Sneaky. 
Never has the phrase caveat emptor applied more and this is cause for concern. There's a growing sense that the internet is even more of a wild west, and yet companies are washing their hands of customers when they're scammed. Of course, there are many examples of great customer service when something goes awry with a legitimate purchase, but are brands doing enough to weed out the shysters? For a job that's time-consuming and not directly linked to their own sales, you might ask, why bother? But there are compelling reasons to stick up for the consumer. For a start, for every customer buying a fake or even non-existent product, that's money that is not making its way into the legitimate brand's coffers. And while the customer is highly narked at the scammer, they're none too impressed with the brand owner either. It's a brand reputation issue.
There are steps brands can take to protect both themselves and their customers. In Truth be told, the cover story of 2020's final edition of Catalyst magazine, out now for CIM members, experts discuss how to protect their customers and their reputations, and why it's vital to control the narrative around their brand. The first step towards making sure customers know who to trust is to make sure your brand establishes itself as the original source of truth.
Jon Buss, managing director of search specialists Yext, advises: "There is potentially more damage done because it sits under the radar of a business because you don't necessarily know that consumers are getting false information. Customers will get served misinformation and take it as fact. Understand what customers are asking about your business and make sure you're in a position to provide answers. There's a ton of things you can do to make sure you are the authority."
Trust is all when it comes to ecommerce and marketers are the ultimate custodians of that trust. It's as much part of the job as merchandising or ad budgeting. If you work to establish trust, and protect it, your customers will thank you for it.
Create lasting connections with your customers by understanding how and when they buy. Our one-day training course will help you to map your customer's path to purchase and deliver great buying experiences every time. Sign up now.