Hit the New Year reset button for a career reboot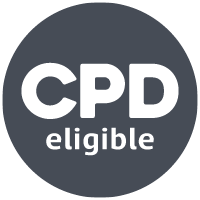 According to research from the Institute of Leadership and Management, a whopping 74% of ambitious workers enter the New Year feeling they could do better in their work life and 42% of them actively start planning to move on. Why the sudden career crisis? Losing the mince pie poundage, pledging to play board games with the kids or learning Italian - I thought New Year's Resolutions were supposed to be a bit less… dramatic.
It's true that the Christmas break offers a unique opportunity to step back and take a good look at your situation. It's the only time of the year that (in marketing at least) pretty much everyone is on holiday. You can truly step off the treadmill, safe in the knowledge that there isn't an email lurking in your inbox or someone back in the office second-guessing your decisions. It's where the 'life' bit of the work/life balance reasserts itself.
Naturally, if that balance has been off kilter during the rest of the year, the festive holiday becomes a time to take a long, hard look at your career. For some, this can mean a wholesale career change. For others, a job search may be in order. But, for many, it is more a question of remodelling or revitalising their current job.
Business Insider found that the average person spends more than 90,000 hours of their lifetime at work. A poor work experience can significantly impact people's mental health. Being able to manage work stresses, developing the right capabilities for that job, a suitable work-life balance and an overall job satisfaction are all fundamental to good mental health.
The cover story of January's Catalyst magazine addresses what it means to manage marketers' mental health challenges at work. We discover the work of mental health first aiders and how continuing professional development, far from adding to marketers' burden, can help lighten the load.
Catalyst journalist, Loulla-Mae Eleftheriou-Smith, spoke to Pete Markey, CMO at TSB, about how he managed the pressure of being a senior marketer in the challenging the financial services market. For him, a career in marketing comes with ample opportunity, but not without its challenges:
"I really love my job. It's different every day and because of that it brings different pressures and experiences. I think some of the stress and tension comes between satisfying immediate needs and being able to keep an eye on the future as well."
He told Loulla-Mae of his own particular solution: "I picked up a new hobby in January learning to do improvised comedy, which is slightly crazy. First of all it's good for building your confidence, it's good for mental health, but you also get a really good sense of belonging and being part of something. It's a great leveller," he said.
Other than the comedy, Markey says he makes a conscious effort to walk every day and finds process helps him digest whatever is going on at the time. "I deliberately walk over London Bridge to the office and back, and I find those moments are wonderful just to be able to process stuff. Marketers need a bit of processing time."
Writing this just before the Christmas break, I'm making a note to take these marketers' words of advice on board. Whether I can really bury the laptop for a week or stop myself checking email remains to be seen, but I will aim for balance with a view to returning refreshed, better and brighter next year.

If you're looking to reboot your career in 2020, view all the latest vacancies from across the industry at CIM Marketing Jobs. 
Discover how marketers and their employers are working together to support mental health in the workplace in January's Catalyst magazine.