It's not all bad news for print advertising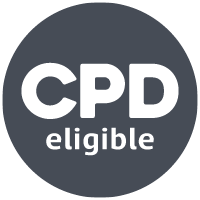 A new forecast suggests the value of out-of-home advertising will surpass the value of newspaper advertising for the first time in 2020. This doesn't mean the end for print ads, but it does show that the out-of-home channel has adapted to the digital landscape – and newspapers must now follow its lead.
Media buying agency GroupM believes global revenue for outdoor advertising is about to surpass the figure for newspaper advertising for the first time. This isn't something you can just put down to a 'Three Billboards Outside Ebbing, Missouri' effect – it's a trend that started long before Frances McDormand deservedly picked up an Oscar for that acclaimed movie in 2018.

Twenty years ago, newspapers and magazines accounted for 40% of worldwide marketing spend. Today, outdoor or out-of-home (OOH) advertising enjoys just a 6.5% slice of the global ad pie, but that should still be enough for it to overtake newspapers by ad income this year.

Earlier this month, the Financial Times reported that GroupM believes advertisers will spend $40.6bn on billboards and 'street furniture' in 2020 – around $4bn more than they will put into newspapers. By 2024, Group M expects outdoor advertising spend to exceed the combined total for newspapers and magazines as it grows at annual rates of between 2.5% and 4%.

In fact, outdoor advertising is the only traditional ad channel that continues to grow in the face of a digital onslaught led by Google and Facebook. GroupM global president of business intelligence Brian Wieser puts its relative success down to the "unique characteristics" it offers advertisers, and its readiness to "evolve".

"It is in part a reflection of the channel's readiness to embrace the digital revolution," confirms CIM's Ally Lee-Boone. "Outdoor advertising also offers the potential for stop-you-in-your-tracks impact – yet it's not intrusive." The BBC's in-house billboard ad for its new Dracula series is a fine example of this. Its impact rippled way beyond its London locale when fans around the country took to social media to praise the creative. "It's memorable, it's shareable and there's none of the annoyance or sense of imposition you get with having to, say, wade through enforced adverts in order to get to the content you actually want on YouTube."
Out of home is a wellspring of creative, and also of more technical innovation. "The outdoor ad sector has used new tech to make itself better and more measurable," says CIM's Adam Pyle. "Personalisation and – thanks to 5G – live content are now on the way. The next step is to work out how it can use mobile channels to overcome the fact that phones are making us more insular: if we're looking at a screen, we're not looking at billboards or street furniture – unless that screen is somehow diverting us towards those outdoor ads."

It's a channel for marketers to keep a close eye on. "While OOH explores new tech and opportunities, it is getting the balance right," says Lee-Boone. "There is always the concern that a successful channel gets too crowded and noisy, but that's not happened here and, if it continues along the right path of careful innovation, the smart cities of the future will be exciting places indeed." CIM members can read more about how Singapore's smart city design is already providing ample opportunities for marketeers in Catalyst magazine (p48). 

For Lee-Boone, it would be shame if, in an age of ever-increasing information overload, marketers just used outdoor advertising to deliver and exchange information: "Use it to surprise and delight!"

Surprising and delighting tends to require powerful creative. Here, marketers just have to be wary that there is such a thing as bad publicity – at least in the eyes of the Advertising Standards Authority, which recently pulled a People Per Hour billboard ad for reinforcing gender stereotypes. This isn't the first brand to fall foul of the new regulations: hear more on this in episode 2 of the CIM Marketing Podcast, 'The sexist ad trap'. 
Meanwhile, print advertising has struggled to make a compelling case for advertisers – some newspaper groups have found ways to survive digitally, but few have thrived. 

Nevertheless, there are opportunities for newspaper groups to broaden their advertising offer: the Guardian, for example, is using podcasts not only to generate ad revenues of their own but to drive listeners back towards its print product and appeal to potential paid subscribers.

Crucially for marketers, newspaper advertising still retains some of its traditional appeal. "If you still take one, your choice of paper says a lot about you," suggests Pyle. "So it might be a shrinking audience, but a newspaper audience is also a very well defined one. That's why print advertising is still very much part of the mix."

International mega-brands such as KFC have the budget and inclination to try all sorts of new channels but, when it came to saying sorry for a supply-chain foul up, the Colonel chose print.  "It's an advertising channel that still lends a feeling of security and authority to brands with a serious message," says Lee-Boone.

More than that, print advertising can also deliver that stop-you-in-your-tracks impact. Last summer, a slew of national brands tried to land witty ads on the news of Boris Johnson's arrival in Downing Street. Weetabix went with a print ad ('He's going to need his') and cut through more than most.

Like OOH, then, newspaper advertising can be successful – if fuelled by powerful creative. Unlike OOH, it's struggled to adapt to the digital era. That's what needs to change now.


If you're ready to chase your own good news, choose from hundreds of vacancies at CIM Marketing Jobs.

We want to know what you want to read on Exchange. Take part in a short survey to help enhance our content hub.