Why India is all ears for radio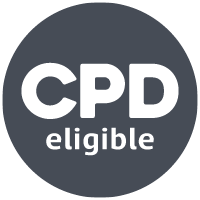 Radio as a broadcast medium can yield highly targeted results. The challenge for marketers in India is to not see itself as a distribution platform but as a distinct content form
The digital infrastructure in India is growing further and faster than almost any other nation. As a result, the media sector is seeing an explosion of content across all languages and genres. A recent FICCI-EY media & entertainment (M&E) report estimated that India produced and licensed around 750,000 hours of content in 2018 alone, most of which made within its borders.
Online gaming and digital media are the two fastest growing sectors, with live events, film and television all performing strongly. But no, radio isn't dead. In fact, it's doing better than ever. Radio has always had massive reach, now streaming — and soon, voice — will take the industry to the next level.
Local content for the masses
In a country where the majority of households have one or zero televisions, radio has high penetration across the whole of the country, both in urban and rural areas. With 22 regional languages, delivering content in those languages has always been important and today, all are flourishing. Radio is one of the few established media able to deliver linguistic and cultural hyper-locality, and this power is only enhanced with the addition of a digital dimension.
Hyper-locality is radio's strength when it comes to brands' approach to advertising: something that print, TV or social media cannot boast. In radio, the content is localised, the talk is localised and it connects with the listeners.
The challenge for radio is to not see itself as a distribution platform but as a content form. JWT's The Future 100: 2019 report spoke about the importance of building 'sound empires'. A Silicon Valley executive was quoted as saying that if you can own the ear, you can own the mind. The report also noted the expansion of audio entertainment beyond music, including the demand for podcasts, audio books and plays, as well as branded 'audiotainment'.
The JWT report also suggested that sound was being "cross-pollinated with other channels", including brand-curated playlists, user-generated content and a "multitude of other tie-ups reflecting the increasingly blurred lines between editorial, branded, original entertainment and consumer-generated content".
A multi-channel content approach
Publishers need to anticipate and participate in this changing content economy. If we wish to survive in this rapidly shifting media landscape, we need to re-imagine to win.  We need to morph into multimedia entities, diversify our revenue streams as the days of just being a newspaper, TV channel or radio station are over.
It has been noted that newer smartphones lack FM receivers, but there are many ways to access radio content, particularly as it straddles digital and airwave technology. There is an explosion of audible entertainment and brand formats, from luxury earphones to the rise of devices like Amazon Echo, Google Home and Apple HomePod.
Radio does have limitations in India. The FM network is, like digital, relatively young. After 13 years of operation, it still boasts only a few players and remains highly regulated. There is little sports coverage and no politics – but that still leaves a huge landscape to play with.
The FICCI-EY report stated that "concerts, activations, digital communities, music streaming […] are natural extensions for radio, given its strength in content creation". The report believes these elements could contribute to around one-fifth of radio revenues today.
Giving brands personality
One pivotal element of radio's continued success is its radio jockey – or RJ – culture. These personalities are elevated far beyond the status of presenter. They are figureheads in their own right, commanding influencer status online. Trust is something that is earned over time through relationship-building. RJs are considered by listeners to be old friends, and associated with being personal, authentic and accessible.
They play a vital role in tying together the radio ecosystem with live appearances and listener interaction on social media. In fact, since RJs began interacting on social, there has been a distinct drop in the traditional 'call-in' feature. That isn't indicative of a drop in community involvement with the radio station; quite the reverse. Interactions are simply manifesting on different platforms. The FICCI-EY report noted that radio companies are likely to continue to focus on building communities. That wealth of understanding will help brands "connect directly with their audiences".
This is something all of us in India's media landscape are doing – that is, to look beyond our medium. Rather than restricting ourselves to being 'just' a radio channel, it's going beyond radio and into content. This in itself is nothing new, but we have to use storytelling strengths to build a new content ecosystem, which is not necessarily a radio ecosystem.
In the new content economy, the value depends on who best leverages its content to attract and monetize an audience. We have the ability to create and produce original content at scale, and to release trapped value while maintaining and evolving our core business. In this new digital landscape, we traditional broadcasters have an ace up our sleeves.


This article was originally published in the Asia-Pacific section of CIM's member-only magazine, Catalyst, in July 2019. If you want to gain access to more global insights from a range of international marketing leaders in quarterly editions of Catalyst magazine, find out how you can become a member of CIM for as little as £15 a month.