Marketers must innovate to stay relevant in an age of infinite change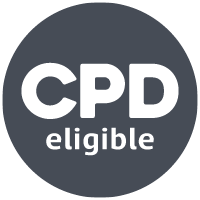 With rapid technological advancement and the globalisation of business, we have been living with unprecedented change since long before Covid-19. So, if the only constant in modern life is change, where does marketing come in? How can brands keep up with trends while remaining true to their values? We spoke to some of Birkbeck's leading marketing academics to get their views.  
Whether you work in the travel sector and are navigating constant changes in Covid restrictions, or you work in education and are now marketing to a new online audience, almost every industry has had to innovate to survive the pandemic. While restrictions in many areas of the economy are now easing, experts believe that the pace of change won't slow down any time soon. As a marketer, there's never been a better time to assess your own skills and identify new opportunities for learning.  
Why change is a challenge  
Dr Benedetta Crisafulli is senior lecturer in marketing at the University of London, teaching in the areas of consumer behaviour and customer experience. She explains why change can be a challenge for consumers as well as brands: "We know from a lot of research, that as consumers we don't like change. We're habitual. There's a reason why Coca Cola hasn't changed its recipe or its branding substantially for many years.   
"However, something I've been observing in my research is that there has been a change in dynamic in consumer-brand relationships. We, as consumers, are now much more vocal about things we don't like."   
Crisafulli cites Amazon as playing a big role in that: effectively, customers expect everything to follow the Amazon model – they expect to obtain things when and where they want them. This has serious implications for customer satisfaction and feedback, she advises: "Our expectations of what brands should deliver have increased so much that we become dissatisfied more easily. Plus, social media has given us an outlet to voice our dissatisfaction. Marketing has a big role to play in this new dynamic: customers are not separate from the company, and it's no longer just about what a brand communicates externally, but how the brand manages everything internally to put consumers at the centre of all decisions."  
Brand positioning for the long-term  
Dr Olivier Sibai, lecturer in the School of Management, agrees with Dr Crisafulli about the impact of change on consumers. He argues that the lasting effects of Covid-19 will be felt in the way brands position themselves in the future.  
"Innovation is now fundamental. As a marketer, you must be constantly sensing the market and be open to trends and ideas that are coming from fields outside the traditional marketing area."  
"One of the biggest issues with living with infinite change, is the uncertainty, one way for marketers to manage that is to address the elephant in the room rather than trying to avoid it. You can accept that people are feeling anxious about the uncertainty around them and position your brand as offering a sense of certainty and permanence. That's why we're seeing a lot more focus on traditional values – things like family relationships which feel more concrete than fluctuating friendships."   
Dr Manto Gotsi, senior lecturer in the Department of Management, is the programme director for the University of London's MSc in Marketing. Her advice to marketers is not to be afraid to take some risks: "Innovation is now fundamental. As a marketer, you must be constantly sensing the market and be open to trends and ideas that are coming from fields outside the traditional marketing area. Political and environmental pressures, for example, have always been part of the game, but I think it's going to become even more prominent because consumers will now be actively looking for it. Now is a good time to take some risks and try out new things. You shouldn't be afraid to think about reinventing companies and brands where necessary."  
Take the next step  
If you're looking to reinvent and grow your own career, The University of London's innovative MSc in Marketing is accessible from anywhere in the world. With academic direction from the world-class Birkbeck, University of London, this online programme includes modules in areas such as digital and social media marketing, consumer and buyer behaviour and brand management. The flexible learning style means it can be studied around your work, family or other commitments at a pace that suits you.  
Dr Gotsi explains: "It's very interesting that this programme was actually conceived long before the Covid-19 crisis hit, yet in many ways it's actually made for it. It's online, it's as flexible as it can be, and even beyond the pandemic, it will enable people to have the work-life balance that has become so important. You can study while you're working or caring for others in the comfort of your own home, or wherever else you choose."  
Join the latest industry debates and hone your skills for whatever tomorrow brings with the University of London's MSc in Marketing. 
This is a sponsored post from the University of London.