Where to focus your learning in 2021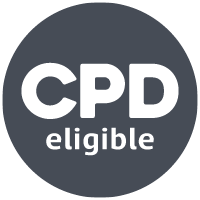 Taking on new skills is a priority for leading marketers in the New Year, Morag Cuddeford-Jones reveals
New Year, New You is the way it goes every January, isn't it? I've never been fully comfortable with the idea of a whole 'New You'. It seems to imply that the Old You wasn't really up to snuff and time to chuck it all out and start over.
Isn't that a bit like throwing the baby out with the bath water?
Marketing is an organic, additive discipline. Senior marketers are the product of many years of experience plus a commitment to ongoing learning and development. The best marketers look to challenge themselves. That is often through making career moves that take them outside the norm, into different disciplines and sectors.
But equally, leading marketers don't just swan into a new project or position with no understanding of what's going on. Certainly, a lot can be achieved in marketing with strong instincts, honed by years of experience, but marketers recognise that upskilling is a key part of staying relevant, both for themselves and the companies they steward.
CIM's latest member survey, carried out in the last days of 2020, discovered that 58% of marketers surveyed were focusing on developing their skills in 2021. What are going to be the most important skills to acquire, how can marketers most effectively acquire these and how to fit learning around an already busy working life are inevitably going to be some of the gnarliest questions asked.
And there's no getting away from the fact that it's still all about digital, digital, digital. CIM's latest Digital Skills Benchmark report, produced in partnership with Target Internet, discovered that investment in upskilling and maintaining digital competencies at junior level was reasonably well covered by most businesses. However, it also identified a gap between digital capabilities at lower levels and ability within only slightly more senior positions, with head of departments faring particularly poorly. Not only was there a gap, but it has been growing over the last two years. Worryingly, this more than negates the minimal improvement made by directors on their digital skills.
So, while digital execution may be keeping pace with change, strategic direction is on an increasingly fragile footing. The best technical skills still only works when it is set towards a specific objective. Therefore, it's clear that, for marketers of all levels, it's time to get out of the corner office and back into the classroom – even if both of those are currently virtual.
In Issue 4, 2020 of Catalyst, L'Oréal UK & Ireland CMO, Lex Bradshaw-Zanger, explained how he took on the mantle of constant learning to stay on top of the next strategic shift – as well as making sure he continues to cover off the marketing 'basics':
"You've got to dig quite deep in every new step of marketing and advertising and data to understand what's going on. And my brain wants to suck it up. You've got to understand a little bit about how things work to then be able to integrate it into all the rest [of marketing]." Read more from L'Oréal's top marketer on page 22 of the latest edition.
Anecdotally, we also discovered within Catalyst that younger marketers are struggling to make the leap from tactical capabilities to strategic ones. Networking, the invisible glue that brings marketers together to share ideas, form their own professional support ecosystems and yes, learn from one another, is a particular challenge – now more than ever, as covered in a recent episode of the CIM Marketing Podcast. In an earlier issue of Catalyst, we spoke to four networking experts to find out their top tips about building networks.
Consummate networker and entrepreneur, Ashley Friedlien, had this to say:
"The secret is to be a giver, not a taker. Building up goodwill not only gives you visibility and respect but reciprocity when you do need to ask for help. In the old days, that had to be face-to-face but it can be via Twitter and so on now."
Whether skills are 'soft', such as with networking, or perhaps more scientific, like understanding SEO, PPC and analytics, there is a clear imperative for marketers at all levels to keep adding to their skills base, formally and informally. A commitment to lifelong learning is also an investment, building on past successes rather than simply attempting to replace them. With that in mind, perhaps we should move away from this 'New Year, New You' thinking, and aspire to 'All Year, Better You' instead.
To help you on your development journey this year, CIM has a variety of learning options available to suit your needs. From weekly online courses to mentoring and much more, discover the right pathway for you via our website.