Steps towards sustainability: How brands can reduce their impact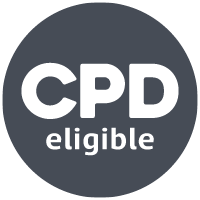 Making changes to reduce your impact on the environment can seem daunting. However, there are businesses taking steps to do just that. ChattyFeet's co-founder, Gil Kahana, reveals the steps their brand has taken to positively impact the brand and the planet.  
The world has a serious shopping problem – and that's not something you'd expect to hear from a company that sells novelty socks. The thing is, humans have created lots of wonderful products, optimised for clicking and shipping, but not for the environment.  
But awareness about this issue is growing, and today's consumers expect us to react and adapt. In this article, I'll share some of my thoughts on sustainability, in the hope that it inspires business owners to incorporate them into their plans.  
Going the distance 
When you're trying to get a business off the ground, producing products as cheaply as possible can often take priority over shipping miles. But transporting products around the world can be costly in other ways, particularly when it comes to the environment.  
As brands, we should aspire to produce as close to where we're shipping as possible. Of course, not all products can be manufactured locally at a competitive price, but there are other costs – such as the cost to the planet – to factor in as well. 
There are other advantages to producing locally too, it allows you to visit the manufacturer, observe the working conditions and know that your standards are being upheld.  
Single use plastic is not fantastic 
In the wake of the 'Attenborough-effect', it is unbelievable that so many products are still packaged in single-use plastic wrap.  
Plastic is an incredible material, and it does have its benefits (including protecting products during shipping), but we need to think about the long-term impact of everything we put out into the world. What's more, if you work in the B2B space, the situation has changed dramatically over the last few years. Stores with sustainability firmly on their agenda have been known to refuse products wrapped in individual plastic bags.  
Paper bags or compostable packaging can be much more considerate options. For products made from paper, FSC is a standard you can use to make sure the paper is sourced from well-managed forests, keeping the number of trees intact. This can be more expensive (as we learned when we started using FSC for our sock labels), but we believe there is long-term value in making these decisions early on.  
Maximise your materials 
When you produce goods today, it's so important to think about where the product will ultimately end up. Yes, the government needs to tax companies based on their environmental impact, but until this happens, there is plenty we can do as businesses to make a difference. 
According to Water UK, the UK uses 7.7 billion plastic water bottles each year - it's pretty shocking that we still haven't found a better solution. Some people are using their own mugs or reusable water bottles, but that requires a shift in behaviour (remembering to bring it with you). There are now cups, plates and cutlery available that are made from compostable materials – perhaps these could soon be viable alternatives.   
Made to last 
The lifecycle of your product is another consideration if you want to reduce the impact of your business. Producing low quality goods that end up being thrown away too soon or building-in obsolescence is obviously going to create an impact. 
It can be bad for business too. Unsurprisingly, customers are extremely unhappy when a product fails to function too soon, so giving this a lot of thought in the design and production phase is essential.  
Testing your products, whether on yourself, friends, or family, is a good way to get a feel for their durability. It's also important to listen to customer feedback and be willing to adapt.  
Doing good feels great 
If you've started your own business, it's likely that you're driven by solving problems and making a difference. This passion can be channelled into forming interesting partnerships with other businesses and charities to try to make a difference outside of the world of your brand. 
At ChattyFeet, we have donated more than 6,000 pairs of socks to charities. We've also made a tradition of launching alternative Black Friday fundraising campaigns, which you can read about on the 'Good Causes' section of our website. 
On our journey, we've discovered that sustainability is about so much more than reducing plastic and miles (but that's a great place to start!). It's about trying to make the world a better place by creating a valuable product and empowering others. We hope that by reading this, you're encouraged to take a few small steps towards sustainability within your own business.   


Find out more about how your company can make a positive impact on our Sustainable Transformation Hub.