Big on sustainability, Lidl on price: Discounter challenges perceptions of responsibility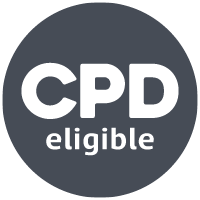 How the discounting giant is making sustainability strategic
Over 15 million customers shop with Lidl every year. Since its first UK store opened in 1994, they have now expanded to a network of more than 760. Their promise – high quality at low prices – seems simple on the surface, but it is a message that they have built a leading discount brand on and one that continues to resonate with customers today. The company has this year bagged its biggest slice of UK grocery spending, as its largest rivals are losing ground. But how do discounters fare when you throw sustainability into the mix, when there is often an added premium on being environmentally conscious?
According to Claire Farrant, marketing director at Lidl, the retailer has set themselves apart by ensuring that any cost associated with their environmental initiatives is never transferred to the customer. "We're actively challenging the misconception that low cost means reduced responsibility," says Farrant. "Unlike other retailers, we feel that we have a responsibility to make sustainability accessible to everyone."
Their international buying power and limited, mainly own label, product range have certainly helped further this, but there's still plenty more to be done. Collaboration with other retailers is key to drive transformation further down the supply chain, including changes to shared growers and suppliers.
For consumers, these changes cannot come soon enough. Farrant admits that this is an hourly conversation that is happening between Lidl and its customers. This effect is not just being seen on social media, either. The only negative sentiment to Lidl's latest brand campaign, Farrant explains, was that it did not directly address environmental concerns, particularly those around plastic.
However, whilst customers want big results, this is not always the best thing for business, says Farrant. "We're not going to hide behind really big numbers; we want to talk about small things that ladder up to bigger and better things."
The journey so far
Despite this, Lidl is already making big gains. They've been awarded Mid-size Store Retailer of the Year by the Marine Stewardship Council (MSC) for the fourth consecutive time, and notably this year also won Marketing Campaign of the Year for their MSC-accredited mussels TV ad campaign. They have also reported on their sustainability initiatives since 2016 and published a list of ongoing commitments in areas such as sustainable sourcing, health and wellbeing.
This has all been led by customer demand, according to Farrant. "Customers want to hear more readily about what we're doing in this area [sustainability], far more than talking about quality and great prices. We would be foolish to not face into this and make sure that it is the top of any marketing strategy – and business strategy."
Despite this pressure from customers and internal stakeholders, Mark Newbold, CSR manager at Lidl, admits there is a real risk of being sucked into an "arms race", where businesses compete to publicly commit to bigger and bolder environmental pledges. It is imperative that underpinning these goals is solid research, but also a firm grip on reality, he says.
"The goals that we set are always long term. We look at what the reality is and what it is going to be not just in one year's time, but in ten, twenty years' time," This long-term thinking is particularly critical when it comes to the environment, Newbold explains. "If you look at something like climate change, a twelve-month plan isn't going to cut it, so it's a 2030 plan we're looking at."
Setting a strategy for agility
Long-term planning is one thing when you're dealing with fixed issues, but what about fast-paced advancement in knowledge on environmental issues? "There have been instances where new research has come in and disrupted our plans," Newbold admits. He explains that it becomes particularly difficult when it comes to sustainability, where topics always have a level of complexity, which can make them difficult to talk about credibly. He cites plastic as one such example. "Take plastic, where you have got a very simple message that has landed with the public – that plastic is bad – when actually, the reality is that we do need plastic to avoid food waste and ensure food safety in some cases. It becomes a difficult and delicate position to take."
Education, it seems, is the key, and will increasingly become marketing's new primary focus on matters of sustainability. In fact, according to Farrant, increased action from retailers and manufacturers will necessitate consumer action. "For example, if we remove half of the plastic from our supply chain, there is going to be a real emphasis on responsibility back on the customer in terms of how they handle a product, the frequency of their shopping, how they store a product at home." Currently, the onus for leading change sits firmly with businesses, but in actual fact, customers are as liable for environmental inaction as the organisations they choose to engage with.
For Farrant, however, the most pressing issue at hand is to ensure that they're keeping communications with customers open and authentic. This becomes particularly important where changes are often happening behind the scenes, giving the perception that transformation is not happening quick enough. For example, Lidl commits to using 100% sustainable soy. But with customers and stakeholders continually pushing for more, how do you keep up? "In order to be realistic, we have to accept that we may not always be the first to market in terms of these initiatives, but it is important to provide bitesize information to our customers and keep them updated throughout our journey," says Farrant.
Therein it seems lies the key to Lidl's success. They provide realistic expectations and use that as a benchmark to push forward, slowly but surely, without overwhelming their customers. At the centre is calm and effective messaging.
The next generation
To continue the drive for sustainable thinking, Lidl have partnered with CIM on The Pitch, a nationwide student competition to find the marketing talent of the future. In teams, students from across the UK must create a marketing plan in response to a real-life business challenge, then pitch it live to a panel of industry leaders. This year, Lidl have put sustainability front and centre of their challenge:

By 2022, Lidl's own brand plastic packaging will be reduced by 20%. How can we keep our customers informed of our commitment and progress in the lead up to 2022, whilst helping customers to reduce their plastic use?




Farrant and Newbold share their tips for entrants to the competition below:
"Do as much research as possible into our brand. Look at our position for the last couple of years, what we've been doing, what we've been stating, what we've delivered. Go into our stores, follow us on social media, look at our website and sustainability report. Get under the bonnet of where we are currently to determine how we will go forward."
"Seek to understand the history of retailer-led communications to customers – and their reactions. Assess how they've gone, what's been perceived to go well, what's gone horribly wrong. Part of this will be understanding how easily unsubstantiated claims can be picked up on. It's a crowded environment, so social media will likely be the best place to start."
"Take the time to understand why these issues are so important. Take a look at our other brand campaigns and track how quickly the sentiment returns to sustainability, no matter what the focus of the campaign. Within two or three conversations, it comes back to plastic. Consider why this matters and how we can make this a part of our ongoing communications."