Catalyst issue 1 | 2019: Renew, reset, re-evaluate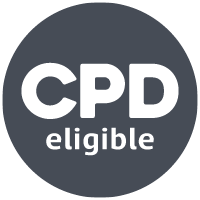 Marketers should be looking to the new year with vigour and renewed purpose
In this issue, we take a comprehensive look at the role of marketing and ask if it is time for a reboot. In 'Marketing's Crossroads' (p26), the first of our 'Big Conversation' roundtables, senior practitioners debate whether or not marketers are strategic enough, and if they need to re-establish the significance of marketing in their own organisations.
Our profile this issue is with Nationwide's Sara Bennison (p22), who feels it is a brand's – and a marketer's – duty to speak out on behalf of consumers. She takes on the trolls, while in 'Cause Célèbre', our feature on conflict marketing (p38), we showcase the brands that hitch their wagon to a cause, using their profile for social good.
Our cover story, 'High Noon' (p16), delves into the luxury sector and examines how leading brands are fighting back against the fraudsters. Using the power of branding, it is about more than just keeping market share. Marketing takes on the copycats to protect consumer rights, and even has a role in taking down organised crime. Just one or two things on the to-do list, then. 
And perhaps you've been wondering if there's something different about this issue? Maybe we've changed our hair? Is that the smell of new paint? Well, you'd be right. As marketing evolves, CIM and Catalyst is evolving along with it. With a brand new editorial team, supported by LID Publishing, we will bring a fresh take on the issues that matter most.
To read the latest edition, sign into MyCIM or sign up to become a member of CIM below.
Member only content
Become a member to enjoy full access to this article and a wide variety of digital content and features on our site. Join CIM from just £15.75 per month for an annual membership.
If you are already a Member please log in by the button below.