Catalyst issue 2 | 2021: Review, renew, refresh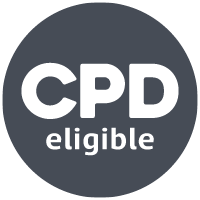 Look forward with optimism and renewed vigour
In a sense, emerging from lockdown has brought a sense of renewal. Those working from home, on furlough or worse still, made redundant, have had time to reflect on what shape they'd like the future to take.
Companies, too, have learned valuable lessons about how their customers' priorities have changed. While there have been significant challenges, there have also been new avenues for innovation and growth.
In this edition of Catalyst, we look at how companies can explore growth strategies without over-stretching in Get Set, Grow on page 60. In Inspiration to Innovation on page 56, we explain what real innovation looks like and how to foster a culture that develops it in a tangible and profitable way.
As marketers have taken stock over the last 18 months or so, some will be making new choices, others will have had choices thrust upon them. But change can often be the push we need to explore new horizons.
Someone who is an expert at exploring those new horizons, embracing change and new opportunities is Boots' new CMO, Peter Markey. In our profile on page 22, he explains how he has made a success of a portfolio career that has seen him work across utilities, financial services, the Post Office and now health and beauty retail.
As ever, we hope this issue provides a wide range of insights that will inspire and motivate you, whatever your individual marketing journey might be. Change can be small, or it can be life-changing but if one thing is certain, it's never dull.
To read the latest edition, sign into MyCIM or sign up to become a member of CIM below.
Member only content
Become a member to enjoy full access to this article and a wide variety of digital content and features on our site. Join CIM from just £15.75 per month for an annual membership.
If you are already a Member please log in by the button below.