Catalyst issue 2 | 2022: Follow my leader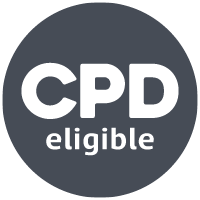 Leave the comfort zone behind
Maya Angelou once said, 'If one is lucky, a solitary fantasy can totally transform one million realities.' This quote neatly surmises what effective leadership can offer to society and how, with a bit of buy in, it can be truly transformational to our everyday lives. Whether it's a top-level executive in a billion-dollar enterprise or a side-hustler following their vision in their spare time, leadership is an essential quality for successful, sustainable businesses.
Our cover story delves into the world of innovation to uncover some of the 'secret sauce' behind those ideas that seem to just come out of nowhere. You know you've got a good one when the first reaction is 'Now, why didn't I think of that?'. Hear from the trailblazing brands at the forefront of new product development and market penetration in our full feature on page 16.
In this edition, we also had the pleasure of sitting down with Kate Rowlinson, CEO of MediaCom UK, for our profile. Her experiences of driving forward a truly diverse and inclusive organisation are not to be missed, so check out that exclusive feature on page 22. Continuing the theme of leadership, our roundtable this quarter asks leaders from the C-suite why leadership buy-in is necessary, how to get it, and what it is leaders actually want from their teams.
Elsewhere, in Risky Business on page 60, Abby Mangold of The Mangold Consultancy sets out preparatory steps that businesses can put in place, to both prevent a Ratner moment and be in the best possible position to tackle one should it arise.  
The April edition of Catalyst will show you that whilst we can't look into our crystal ball, give you all the answers and erase risk altogether, we can bring together some of the best and the brightest leaders in the industry to share their wealth of knowledge. We hope this will put you in the best possible position to succeed and lead you to a brighter, more inspiring future.
To read the latest edition, sign into MyCIM or sign up to become a member of CIM below.
Member only content
Become a member to enjoy full access to this article and a wide variety of digital content and features on our site. Join CIM from just £15.75 per month for an annual membership.
If you are already a Member please log in by the button below.