Catalyst issue 1 | 2022: Into the metaverse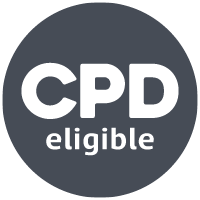 It's time to embrace fresh perspectives
Is this the real life? Is this just fantasy? Even if you're not a fan of Queen's iconic oeuvre, these lines really struck me while I was reading the cover story for this issue.
CIM senior analyst, MaryLou Costa, delves into the unknown world of the metaverse – a space full of new possibilities, connections, and opportunities. This virtual space offers marketers a new, innovative way of interacting with brands and consumers, though they must be wary not to get 'caught in a landslide' as they 'escape from reality.'
2022 feels like a watershed, a reassessment of our wants, needs and behaviours, and those of others, to see if we are truly living our values, and if those values also need to be reappraised. New year resolutions, spring cleans, audits, call it what you want, but there is an inescapable feeling that the world is trying to find a fresh perspective.
Our 'Big Conversation' is bigger than ever as our panel tackles the subject of sustainability (p26). It is clearly time to move that conversation forward, as some brands are still trying to make false environmental claims. CIM's marketing director, Gemma Butler, isn't backwards in coming forwards: "stamp out the greenwash."
Understanding the impact of our actions and seeing life from a different point of view is the thread running through this edition of Catalyst. On page 46, Carmel Armstrong of Love 21 Foundation explains how all companies can benefit from working one-on-one with the charity's Down syndrome and neurodiverse members. Only then will we be able to truly understand a group's capabilities and needs.
This is a similar point made by Louisa Clarke and David Kean on page 60, as they suggest that networking and forming connections, is about understanding your contact's needs and how to solve them.
We go into 2022 with less certainty, but arguably more potential than ever before. This edition of Catalyst will offer you a fresh perspective on this world, by taking you into another reality and opening your mind up to a universe of new possibilities, new opportunities, a new world.
To read the latest edition, sign into MyCIM or sign up to become a member of CIM below.
Member only content
Become a member to enjoy full access to this article and a wide variety of digital content and features on our site. Join CIM from just £15.75 per month for an annual membership.
If you are already a Member please log in by the button below.